About the World Explorers Collective
When one comes back from a trip to the rural part of Uzbekistan, from remote villages in Burma, from the little communities along the Amazon river, or the lovely people living in the gorgeous mountains of Georgia, and is greeted in all the places with a smile, curiosity, and food, one has to be grateful.
By traveling far, seeing other cultures and other people, and most importantly seeing and experiencing that all around the world people want to be good, want to help, and connect.
Yet, traveling to places that have a fundamentally different culture than your home town, or countries, means traveling far. And that means it will take time and money.
The World Explorers Collective aims to connect people to share their dreams, but also enable those who have dreams to explore to make them come true. Not for their own, personal benefit, but because they return home one day, and share the beauty of the world and its people they thave seen.
And that's why in the winter 2021, Torben Landskrone initiated the World Explorers Collective, as a humble start make this become reality.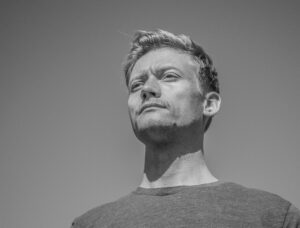 Born and raised in Germany, I was fortunate enough to travel to many different parts of the world and almost exclusively found one commonality: The beauty and sheer hospitality of people.
Experiencing that seeing the world will open your mind, I wanted to create an initiative that allows many people to have exactly these experiences.
Go out, get lost, meet people,
see places and bring all of that home
About of the World Explorers Collective
The World Explores Collective has been started in winter of 2021 in Copenhagen, Denmark
With our podcast 'Art of Adventuring' and sharing articles about amazing explorers we want to inspire people
One focus is distributing funds to winners of the World Explorers Grant. As of today, all funds come from private savings.
The World Explorers Collective is not (yet) a registered organisation or incorporated, but a means to distribute funding and inspire people
Even though there is a lot of input from many people on ideas, concepts and execution and a lot of positive feedback from so many people participating, it is still very much a one-man-shop.
Since its start, Torben has been operating the World Explorers Collective alongside his day job in the renewable energy business.
As the world Explorers Collective grows, more people (such as freelancers) will support the initiative.
Giving out funding is just the humble start of creating a wider community where explorers can help and support each other. With stories, tips, guidance, and of course finances via the World Explorers Grant.
The World Explorers Collective can be a platform for any explorer to have a voice, inspire and get inspired.
Work with the World Explorers Collective
Your company or organization can sponsor in various ways:
Title or main sponsor to enhance your brand reach
Gear and equipment sponsor to market new products
Partnerships to support specific athletes or destinations
⭐️ Your benefit:
A focused and dedicated community means only small investment needed to get significant exposure for the target audience
If you have a unique travel blog, are an adventurer yourself or simply love to support others on their expeditions; let's join forces and collaborate!
There are many ways how we can work together:
Joint content creation
Promotions for your book or offerings
Longer partnerships to jointly distribute funds