If your only goal is to reach the summit, you will not be doing it at all
Ane Færøvig (also well known under her Instagram name @popuplens) is a Norwegian outdoor enthusiast and mountaineer. Her story is so unique because, in contrast to many experienced mountaineers, who pile decades of experiences, she started out at zero just recently. Her big dreams lead her to pain, fear, misery, joy, failure, and ultimately success and unprecedented passion.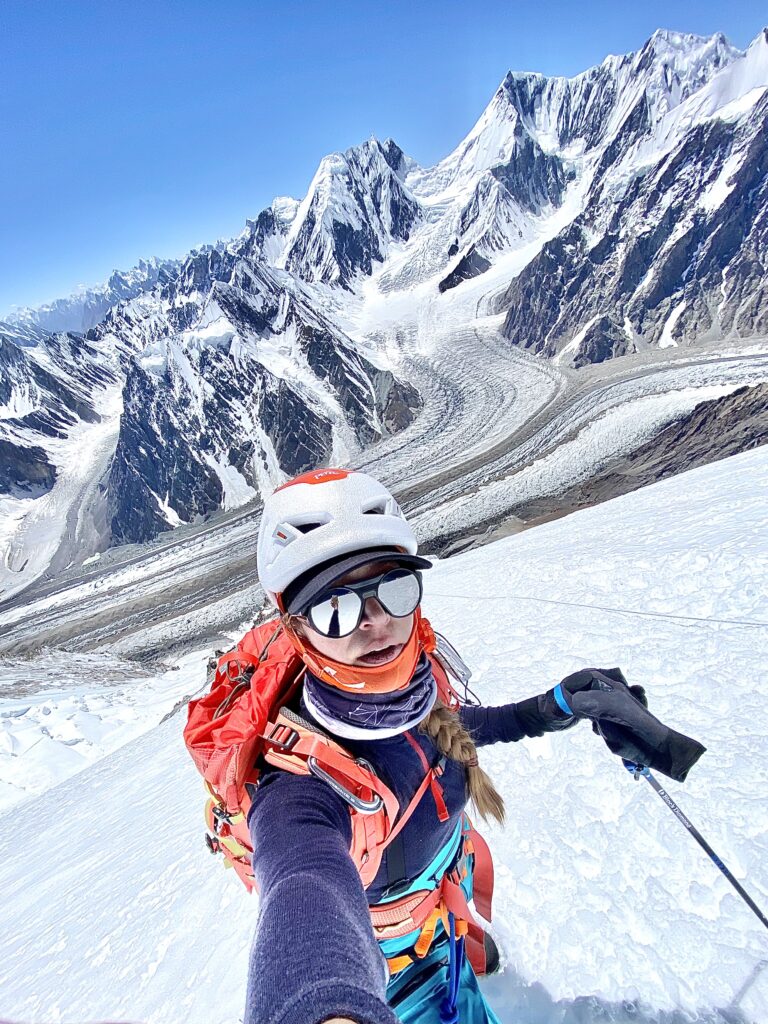 The dream of the mountains
The challenging years of 2020 and 2021, the restrictions and the ability to clearer than ever what matters in life, for Ane it became clear that she wanted to in the mountains - in the big mountains. And when January 2022 came around her mind was made up.
Then I started googling: "how to climb mountains". I didn't know where to begin
A trekking trip to Nepal was a catalyzer to introduce her to what is possible - and also how tall these mountains 7 and 8-kilometer high mountains stand. BUt that was not what scared her, it was what pushed her.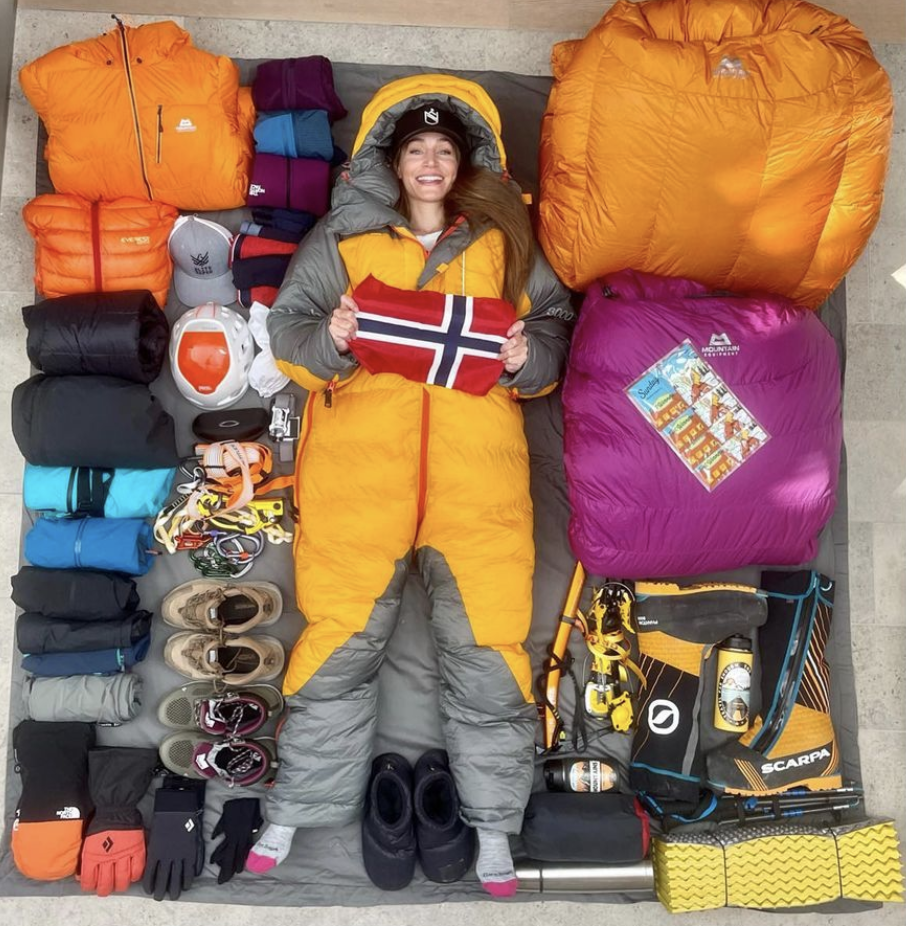 While searching for ways to get started and climb her first mountain see came across an expedition agency - Elite Exped, run by one of the most famous mountaineers in recent years. Nirmal Purja, also known as Nimsdai, who set an incredible record climbing all 14 8000m mountains within under a year. And he had a spot left for an expedition to almost 7000m Aconcagua in Argentina, leaving in three weeks.
You feel the height. You just feel that your body struggles every meter you go up
Even though Ane didn't reach the summit, she now was hooked and knew the next step will be big: The Himalayas.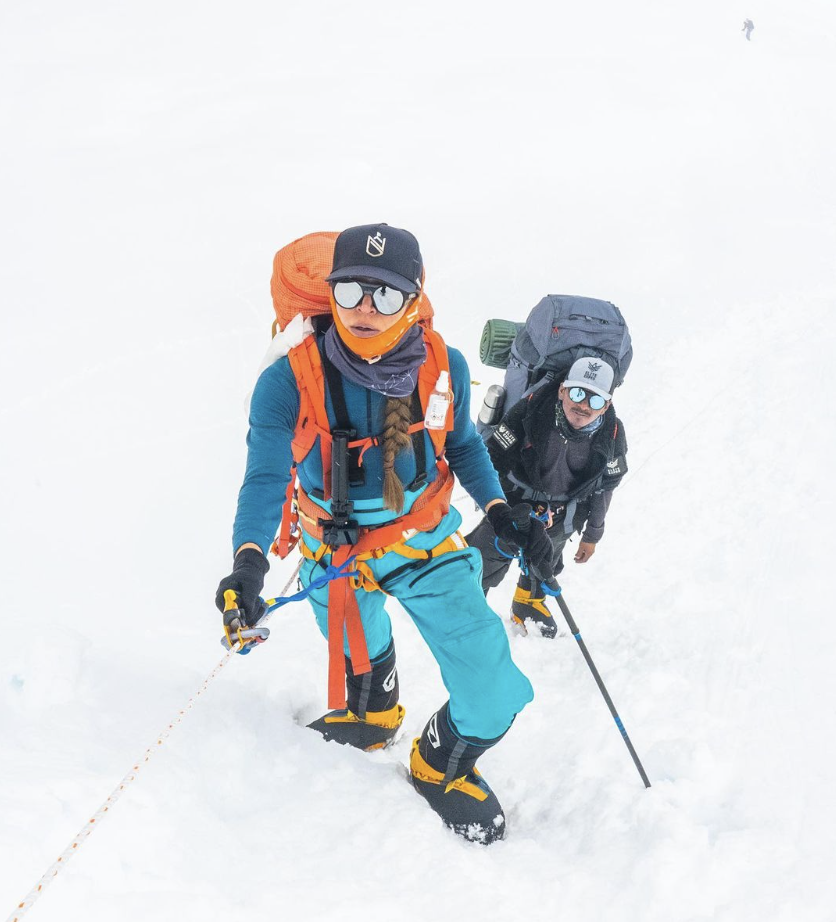 Going to the Himalayas is a big level up. The following month did nothing else but prepare. Learning how to ice-climb - as the Himalayas are much more technical than Aconcagua - and get the fitness up to peak shape.
Her plan was to have one "smaller" mountain and then tackle the second-highest mountain in the world: K2. Many agree that K2 is the hardest and it is undoubtedly one of the most deadly and dangerous mountains. Strong winds, low temperatures, and very technical climbing about 8000m bring many to their knees.
K2 is not a joke
Together with her team from Elite Exped, she made it to the top of this dangerous mountain. But it was tough, sometimes horrible but ultimately one of the most rewarding achievements. And she knew that going into the mountains, focussing on the difficult but at the same time wonder life in bae camps will be her path.
The mountains make me feel good and make me a better person. Even when I am not in the mountains.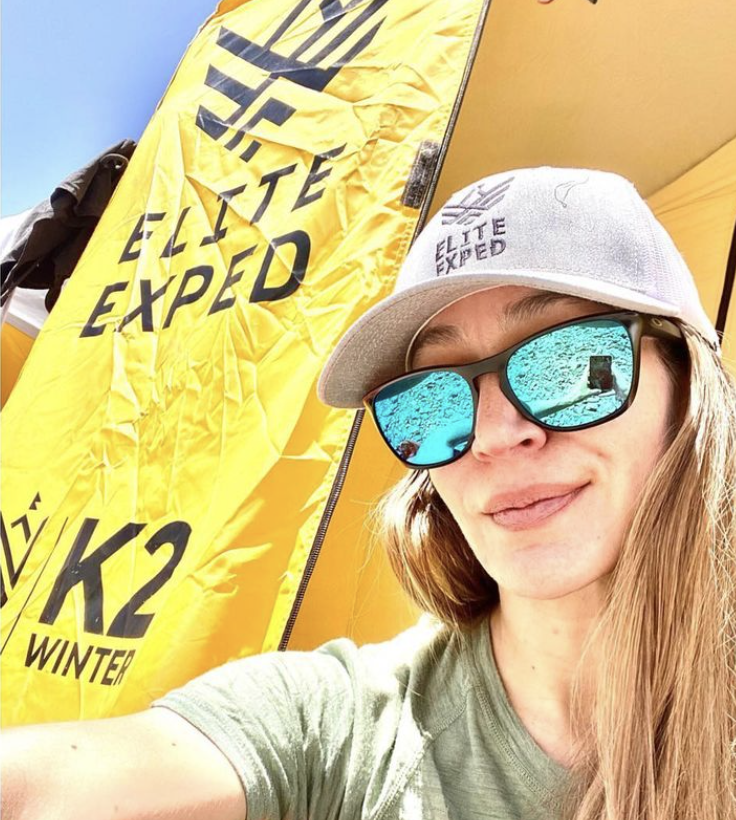 The Death Zone is not a marketing term, or something scarier than it has to be. It is as real as it gets. Above around 8000m the oxygen is so low and the altitude too high that the body (here meaning cells) can not recover anymore. Humans have even with extra oxygen, only a narrow window of hours to days they can survive. Climbers are at their limit and another consequence is that if something happens, basically no one has additional energy left to carry other people off the mountain back to lower camps.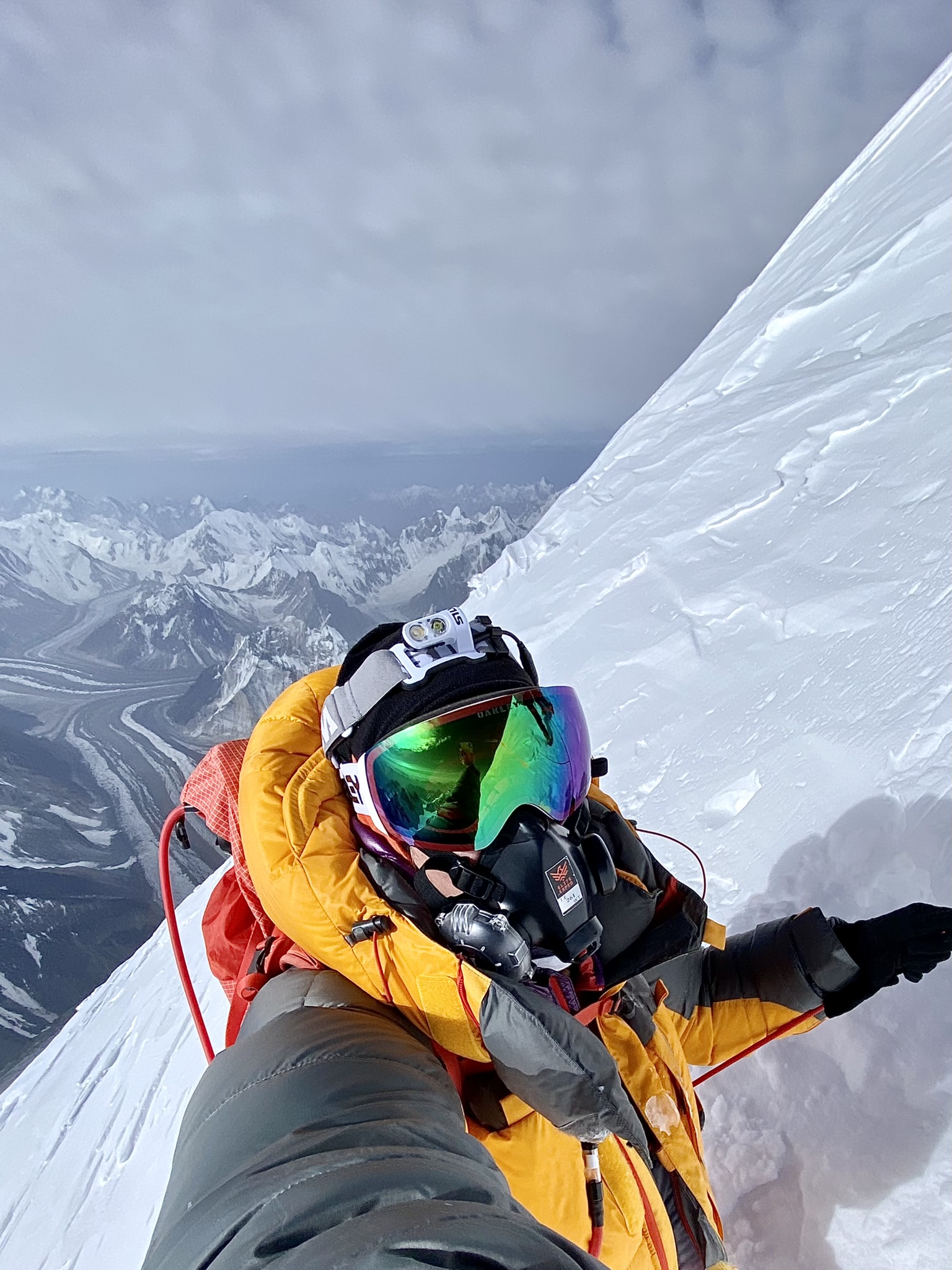 After her successful summit of K2, Ane quickly returned to another 8000m mountain in Nepal. Now, in 2023 she is preparing in Norway and beyond for more summits and expeditions to come.
To reach her goals she focuses on two aspects:
I have the overall goal in front of me and then I split it into smaller sections and goals. And then it is about commitment and here I am 100 or nothing. When I am in, then I am in 100%
Ane Færøvig has been a guest on our Podcast "Art of Adventuring"
We talked about how to set goals, how dreams become reality and how harsh and unforgiving mountains really are.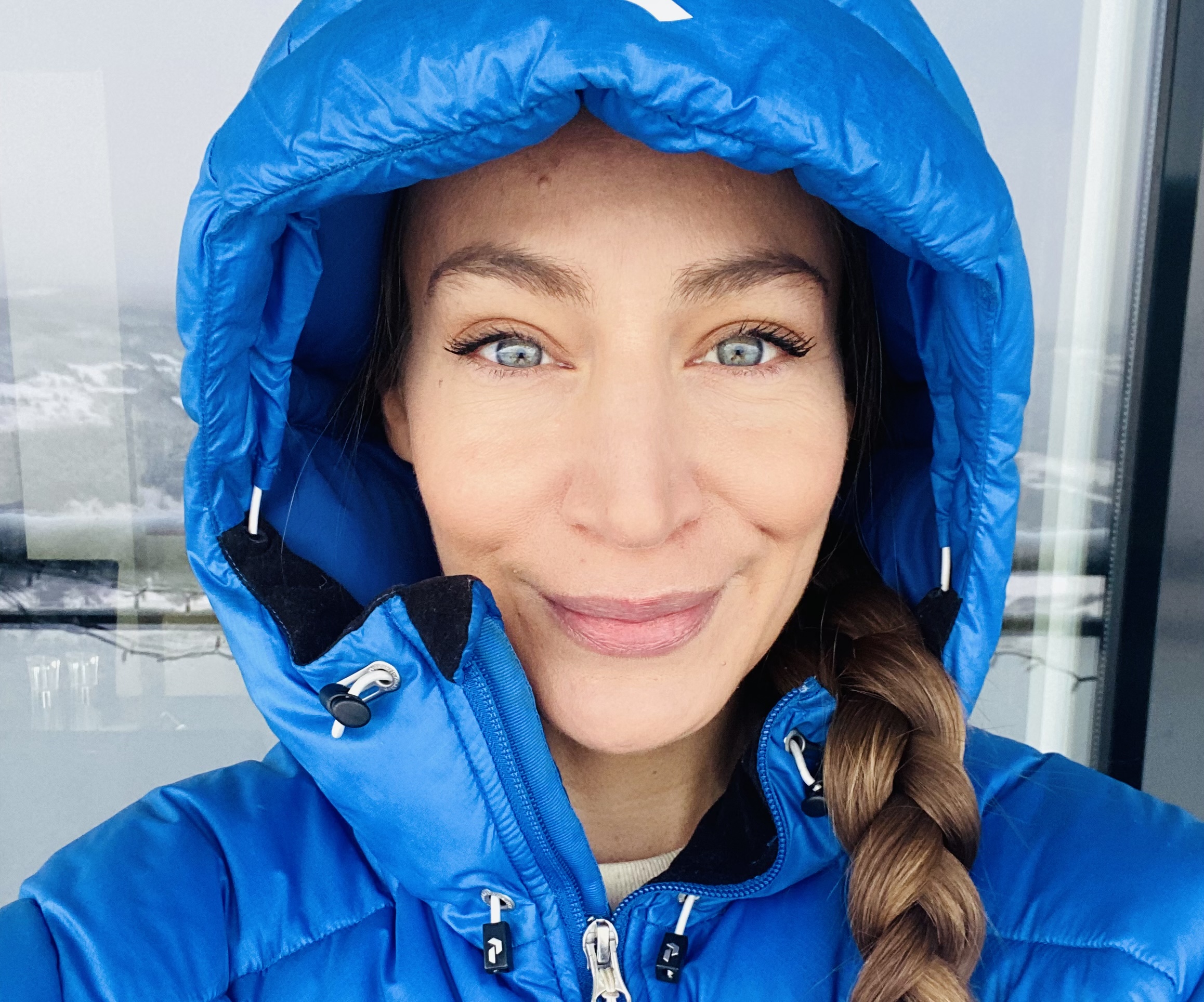 Ane is a Norwegian mountaineer, who despite having only started climbing 8k mountains in 2022 has already summited K2 - the possibly hardest and most dangerous mountain. Aside from her mountaineering ambitions, she stays fit by doing Yoga, Ballet and skiing. Her personal storytelling has already gathered more than 100.000 followers.
by clicking "Sign up" you agree that the World Explorers Collective can use your email address to contact you and use your data in accordance with EU data protection law