The World Explorers Collective
The World Explores Collective is an organisation that funds meaningful expeditions, and supports inspiring adventures.
Seeing and experiencing other cultures is the key to an inclusive and kind world
Travelling is a privilege as much as it is something everyone should be doing. Despite the personal challenges of immersing yourself into new cultures or foreign languages, often real and practical reasons pose even greater obstacles to travel and see the world: It is expensive.
Going to places that have a fundamentally different culture than your home often means travelling far. And that means it will take time and most importantly money. Especially for travelers from less fortunate countries and backgrounds, often just a plane ticket to a new continent is so expensive that many dreams and possibilities to connect cultures stop right there.
This needs to be overcome.
Helping and inspiring curious explorers to go on meaningful adventures
By giving out funding several times a year to selected expedition, we help to overcome barriers and enable explorers from around to world to go on their expeditions and connect cultures.
Funding is just the humble start of creating a wider community where explorers can help and support each other. With stories, tips, guidance, and of course finances via the World Explorers Grant.
The World Explorers Collective can be a platform for any explorer to have a voice, inspire, get inspired and find necessary support to connect the world a little bit more .
Create impact for sustainable & meaningful expeditions
Empower and support community thinking and create value for more than just one individual. Give more than you take.
Always support the protection of our planet and make sure our actions will serve nature in the long term and do no harm.
Empower those with strong messages, not the loudest voice. Have an impact and support those who want to make the world a better place.
Do you share those values?
Work with the World Explorers Collective
Started in 2021, the World Explores Collective is headquartered in Copenhagen, Denmark. It is run by dedicated people on a daily basis and creative freelancers alike.
The World Explorers Collective is not (yet) a registered organisation or incorporated, but a means to distribute funding and inspire people.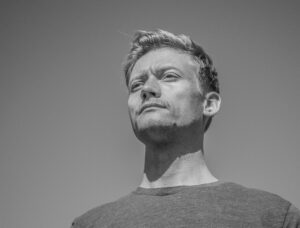 Born and raised in Germany, he was fortunate enough to travel to many different parts of the world and almost exclusively found one commonality: The beauty and sheer hospitality of people.
Experiencing that seeing the world will open your mind, he wanted to create an initiative that allows more people, from all walks of life to have exactly these experiences.
That's why he founded the World Explorers Collective