72-years-old cylces from Sweden to Egypt to raise climate awareness and meet with president
Dorothee - the "GrandmaForFuture" - is one of our first winners of the World Explorers Grant and we are extremely excited and proud to see her making her dream and expedition come true to deliver the most important message!
In 2022 she cycled 8000km to the COP27 Sharm El Sheik, Egypt, raising climate awareness! Huge congratulations!
An extraodienary achievement to save generations to come
This year, in 2022, Dorothee cycled from her home in Sweden to Sharm El Sheik in Egypt where the COP27 conference took place. Cycling thousands of kilometers is a massive achievement, we are extremely proud of and inspired by. Doing so, at the age of 72 and driven by the desire to raise awareness for climate change which will affect generations to come is nothing less but extraordinary!
My mission is to raise awareness and urge world leaders gathered at the annual UN climate conference (COP27) take concrete steps to stop climate change.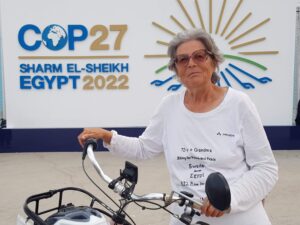 Fighting dogs and loneliness
Dorothee was riding her bicycle solo for over 8,200 km over 4 months. She was riding her pink bicycle "Miss Piggy" in up to +38°C, was riding in thunderstorms, in heavy rains, on windy and stormy days and also days, when she felt nothing but cold.
She crossed all kinds of terrain she remembers
Sometimes the hills were so steep uphill, that I had to push my bicycle, which isn't easy at all with my panniers and bags, downhills I sometimes was scared, wondering if my breaks will work all the way down.
At 72 years old, she rode on gravel roads, small paths, single tracks and highways as well as in remote places and bustling cities. She crossed 17 countries, but didn't understand most of the languages and wasn't able to read most of the signs. She fought stray dogs, which I sometimes she couldn't do without help fro strangers.
Every evening she had to spend time finding accommodation. She posted on Instagram, Facebook, and sometimes Twitter and also tried to write my blog most often her community responded and she found a place to stay. She suffered a lot, but it was for a cause, as she remembers:
I felt lonely often. Anyway, I made it to COP27 and I am sure, when we all do it together, from the top to the basic, we can stopp the climate change, can have climate justice and give our children, grandchildren and future generations a bright future.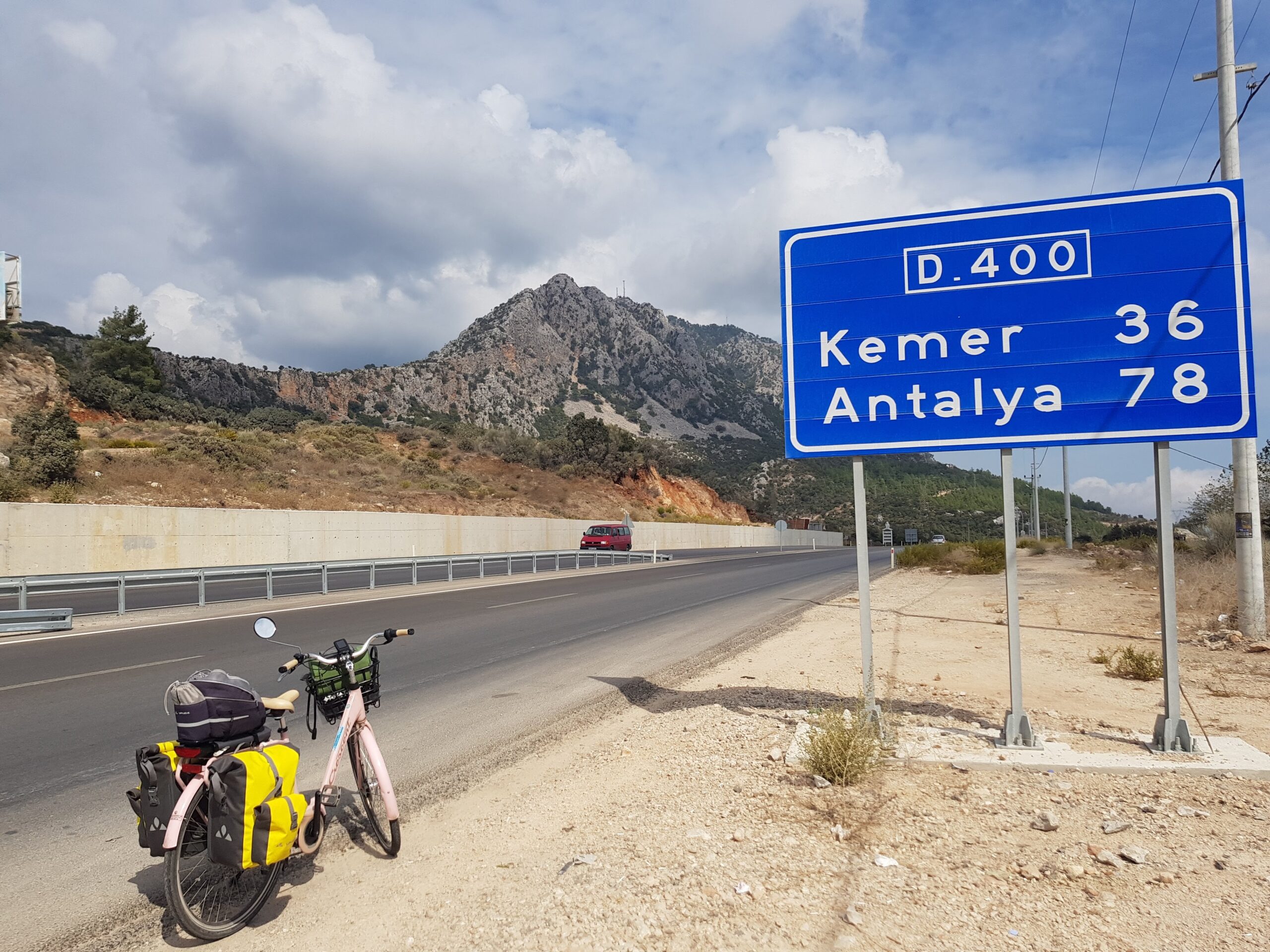 Dorothee made very clear that she didn't overcome all these challenges to reach Egypt alone. She often found people, who hosted her or even paid hotel nights.
People encouraged me to continue and not to give up. I met people on my way, who applauded me. I met friends everywhere, many of them I haven't known before. I have got help, when I couldn't manage the very steeps.
It will be uncomfortable for people who have money
For Dorothee, the COP27 is the perfect platform to actually address the world leaders, those who can change something and she is not afraid to take it up the powerful and mighty.
I was going by bicycle to COP27, because I wished to address the political leaders of the world, especially of the Global North, finally taking action. We must stopp the climate change! We must do all vi are able to for it. It will be uncomfortable for people, who have a lot of money and are used to pollute.
Getting her message to the Egyptian president
Dorothee kept protesting in Sharm El Sheik and was heard.
Eventually, she was meeting with the Egyptian president Abdel-Fattah el-Sissi, who is a passionate cyclist himself. Amazed by Dorothee's effort to save generations to come, he made clear that "Everyone is allowed to demonstrate"
During the meeting with him, Dorothee wore her training shirt which read:
"72-year-old grandma ... Sweden-Egypt 8,228 km … No Fossil Fuels"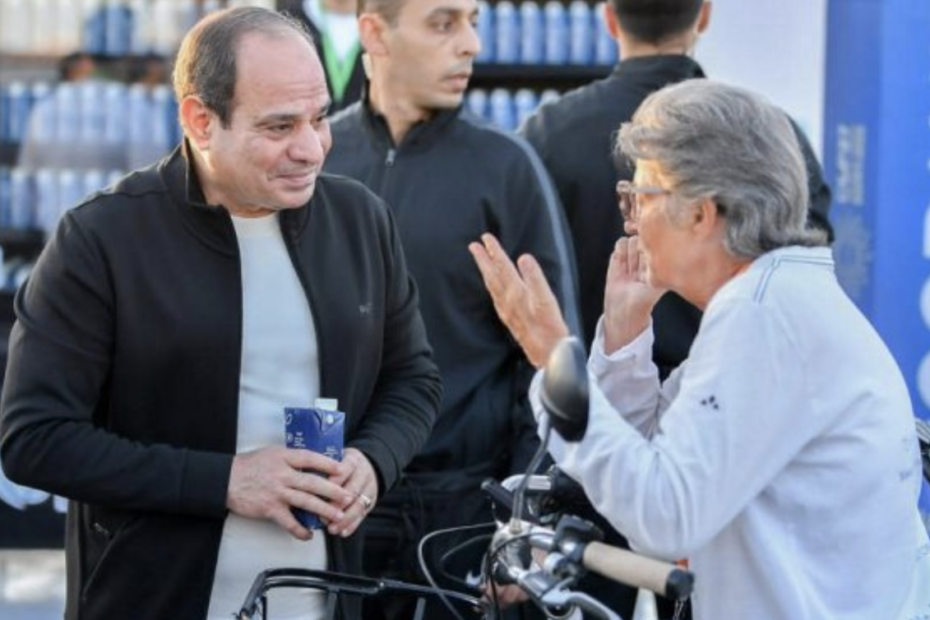 Thank you Dorothee! For giving your time and energy, fighting for a brighter future for generations after you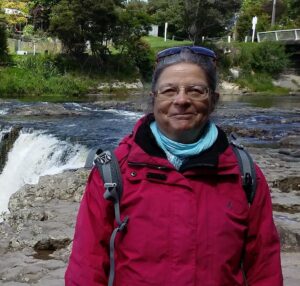 Dorothee was born 1950 in Kassel, Germany, but has been living in Sweden for many years. After having raised a family, she is now retired and "feeding the travel bug". She has traveled around the globe - mostly relying on the friendliness of couch-surfers to give her a place to stay.
In 2021 she decided, at the age of 71, to cycle from Sweden all the way to Glasgow to raise awareness for our climate. Thrilled by that success she decided that her next mission is to keep cycling to raise awareness. Because "if a woman my age can cycle that long to protect the climate, world leaders can also do everything in their power to do the same"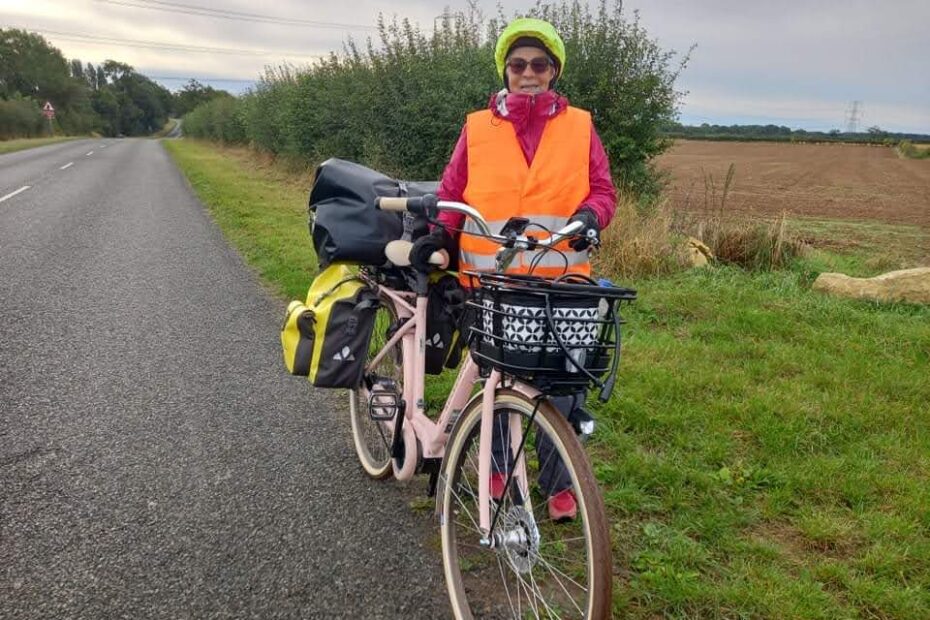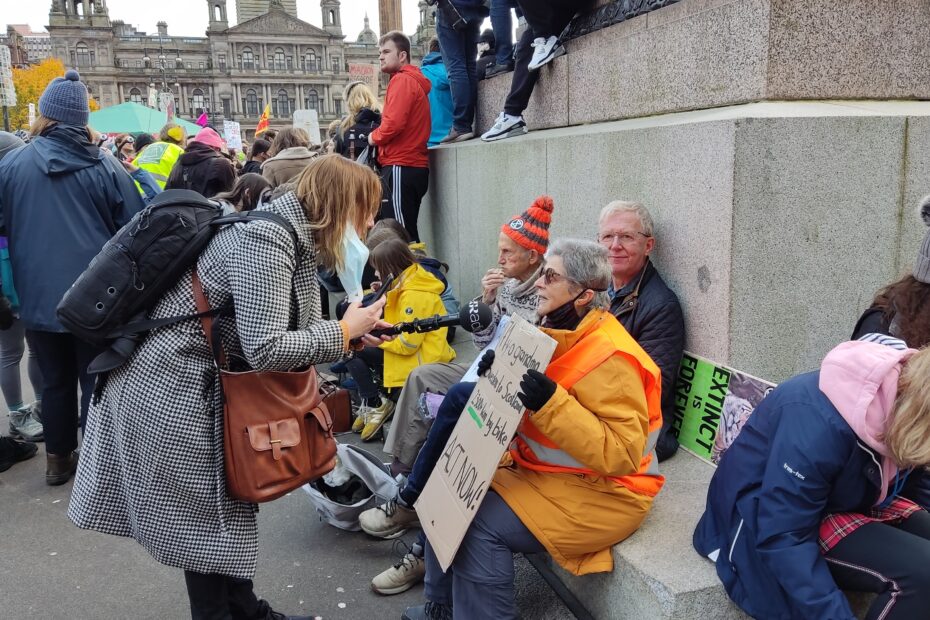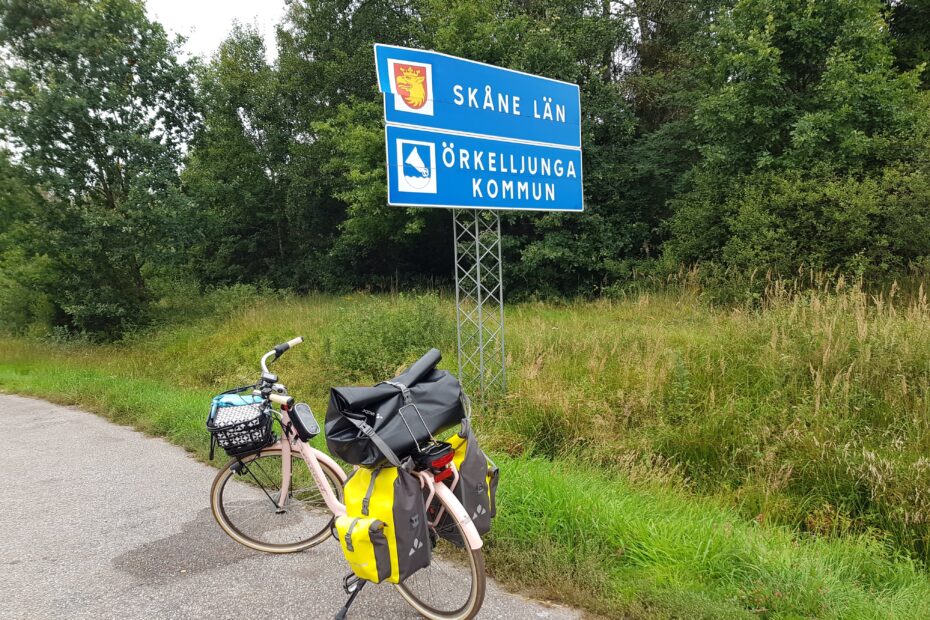 All World Explorers Collective expeditions
by clicking "Sign up" you agree that the World Explorers Collective can use your email address to contact you and use your data in accordance with EU data protection law