2007 & 2023
The World & The Philippines
How far to you push yourself? Or just stop and enjoy life.
One day Erden stood in front of a map and drew a line with his finger. A line from the United States where he lived across the Pacific, across Asia and Europe all the way to Turkey - his home country. He then kept drawing and made it a circle reaching the United States again.
Today Erden holds 15 World Records, many of them due to his incredible achievement to follow this line using human power only. That's why his biggest record stands taller than all - The first to solo circumnavigate the planet using only human power.
Another one of these records is most days spent alone at sea. Over 1000 days and counting Erden has spent completely alone in a kayak on the oceans.
How can one push themselves to so extreme limits? How do you keep going when all is against you? And how can you cope with being alone, at sea?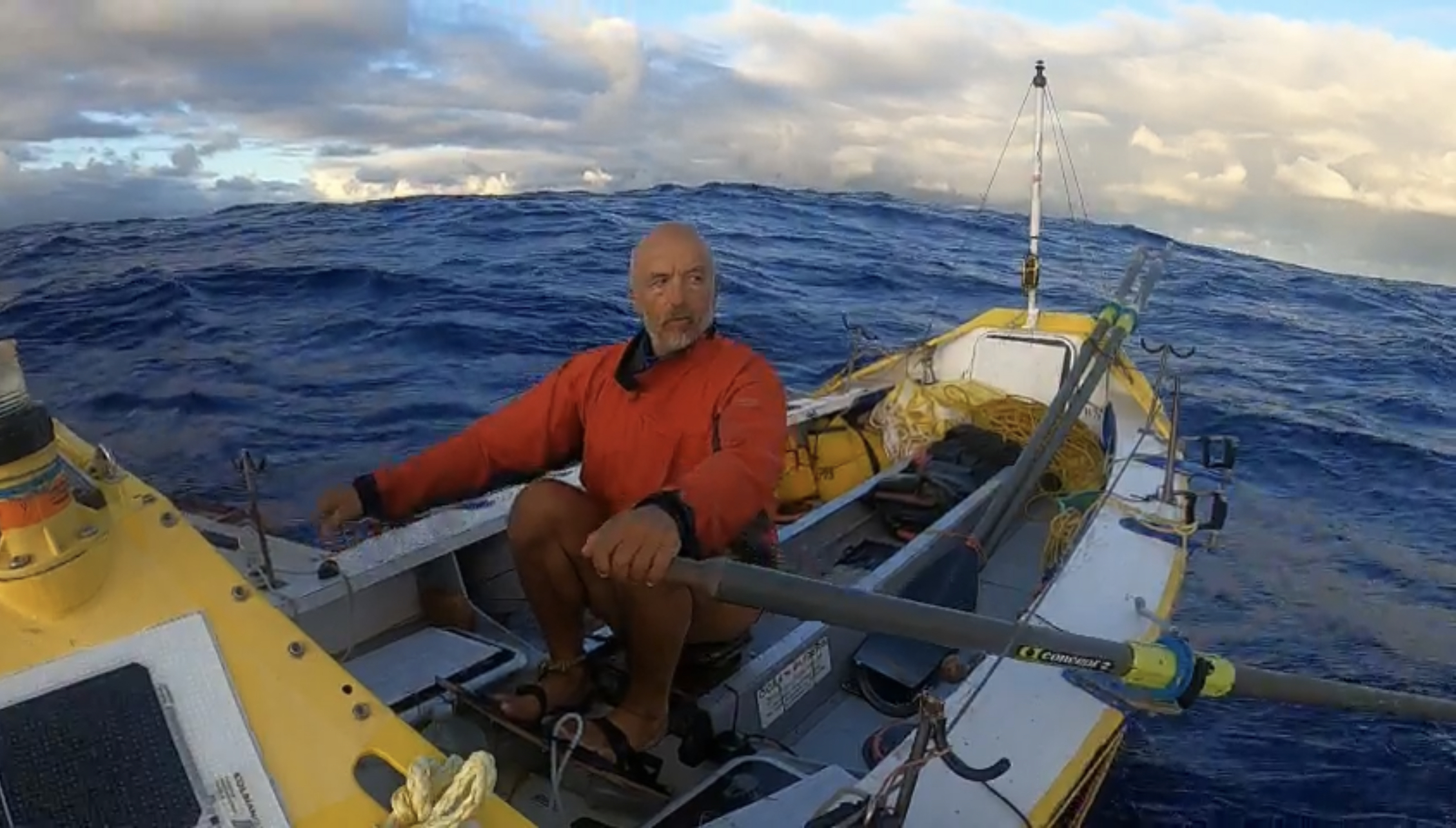 The start of a 5 years journey started on a fateful day
When he first told him about his idea, people immediately challenged him. Can you do it? are you even fit?
People who don't know anything about adventures, ask the wrong questions. People who went on expeditions themselves, ask the right questions
Out of all the inspiring people, Erden's friend and fellow adventurer Göran Kropp asked the right questions.
He basically asked me what is stopping me from leaving right now and basically told me to not make excuses.
In 2002, still several years before Erden started, Gören died while the two of them were climbing in the US.
This fateful day marked the starting point when Erden decided that there won't be any more excuses and that he will now do everything to make his adventure dream reality.
First Solo Human Powered Circumnavigation of the Earth
After a lot of planning, in 2007 Erden started in California to row, walk and cycle across the world. His endeavor would take over 5 years during which he solo rowed across all oceans. His modes of transportation included a rowboat to cross the oceans, a sea kayak for shorelines, a bicycle on the roads and hiking on trails, along with canoes for a few river crossings.
The route he followed was over 66,000 km (41,100 mi) long, and he crossed the equator twice and all lines of longitude, as well as passed over twelve pairs of antipodal points and with that meeting all the requirements for a true circumnavigation of the globe.
This was recognized by Guinness World Records as the "first solo circumnavigation by human power."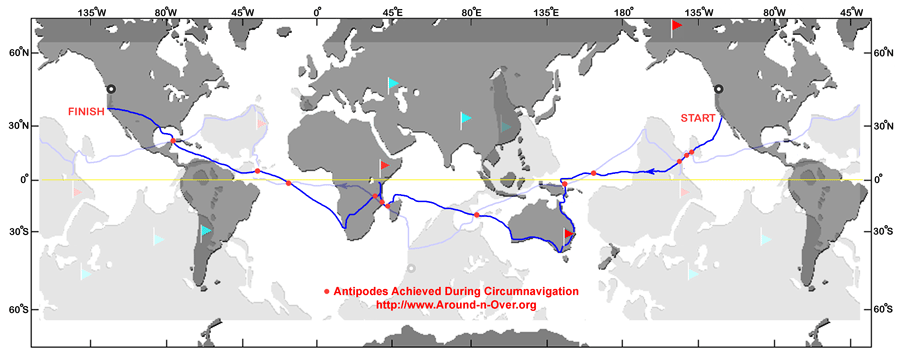 2023 the next level - Six Summits projecct
Erden's new mission is ever more ambitious. He again set out to row westbound from the Californian coast, but this time he not also wants to follow the route he successfully rowed a decade earlier, but he also wants to climb all the tallest mountain along the way. That being the six highest summits, excluding Mt. Vinson in Antarctica.
This will be an even bigger challenge and the mountains are added to pay tribute to Göran, who was such an inspiring mountaineer.
In February 2023 Erden has complete his first leg, crossing the pacific and reaching the Philippines. From there he will set out onwards to cross the South Chinese Sea.
Follow his progress and track his GPS: https://www.erdeneruc.com/tracking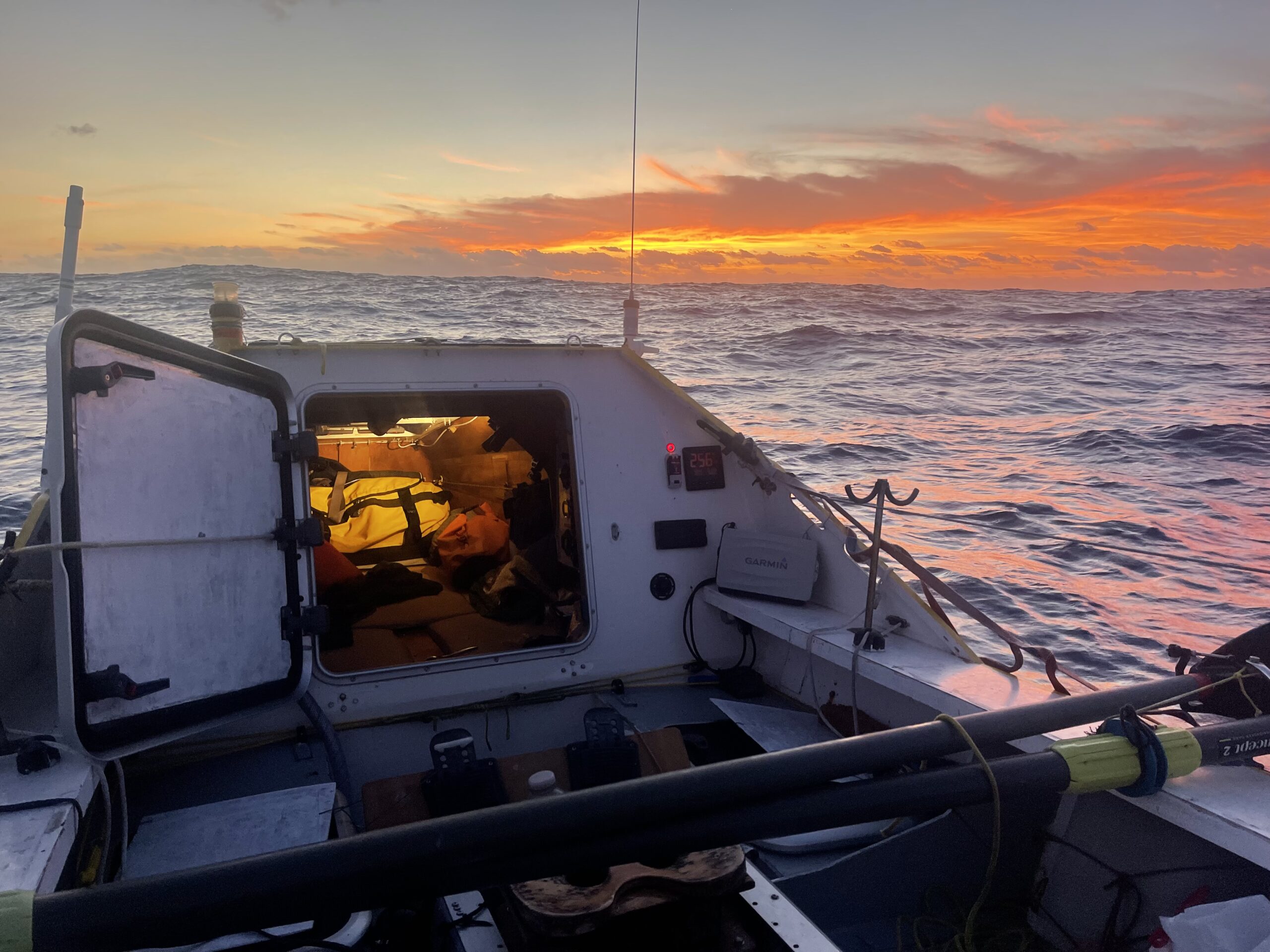 Is it worth it? - The doubts are creeping in
As every human, also Erden, who is now over 60 years old, has doubts. Doubts about his decision in the past, but also the ones to come. And with his new and largest project underway, he realizes that not only will this cost an enormous amount of money, but also time away from his family.
I don't know if I will finish, or even should finish. More and more questions come up, if I should spend my time differently. If I should be home instead of on the ocean. If this is still the right thing to do.
As of writing Erden also faces bureocratic challenges, as visa in China and Myanmar (both countires he might need to cross) are hard to obtain.
If these challenges won't get resolves, maybe then it is time to stop. Erden said in our podcast interview
He remains confident that he can continue for the time being and his wife is planning several visits to see Erden when he is on land, so that they can spend as much time together as possible.
Aside from his adventurous ambitions, Erden has started a non-profit organisation (Around-N-Over), to heavily advocating for clean oceans and education.
We talked about his World Records, how to deal with solitude, how to deal with loss and when it is time to stop and just return home.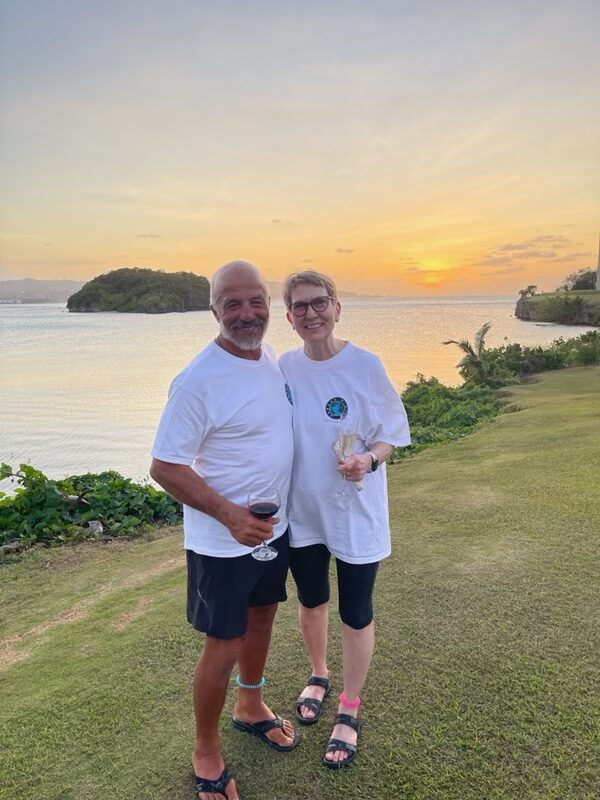 Erden is a Turkish-born America adventurer and multiple world record holder. His solo circumnavigation around the world made him the first person to succeed using only human power. He has spend over 1000 days alone at sea and at one point spend over 300 consecutive days in a kayak at sea. He has now set out for his new adventure: Circumnavigate the earth and climb the six summits.
by clicking "Sign up" you agree that the World Explorers Collective can use your email address to contact you and use your data in accordance with EU data protection law