2022
Greenland & Antarctica
I don't care about being the world's first; but others do and that's how you get sponsors
Since she can remember Karen was drawn to nature and the outdoors. But then something tragic happened, something she was not prepared for. Karen broke her back and ultimately became paralysed.
For her, as for many, this was a shock, but then Karen found her new, old joy again. Being outside and seeing nature and the world. Over the years Karen grew very fond of her handcycle that she has taken to all kinds of places, including the Himalayas. But now she sets out on a new journey with he handcycle: She wants to reach the South pole.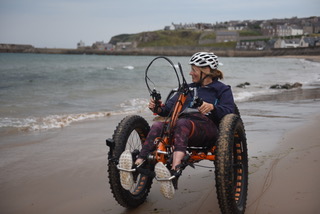 However, no matter how eager, one can not just cross Antarctica to reach the South Pole without knowing a thing or two about the polar regions. And luckily Karen does. On a previous expedition, she crossed the vast ice landscape of Greenland on s sit ski.
It is extremely exhausting, as I need to push forward using my arms. And then there is this moment when I need to bring my arms back to the front and that's when I slow down. And then I have to get my self going again, sometimes having no momentum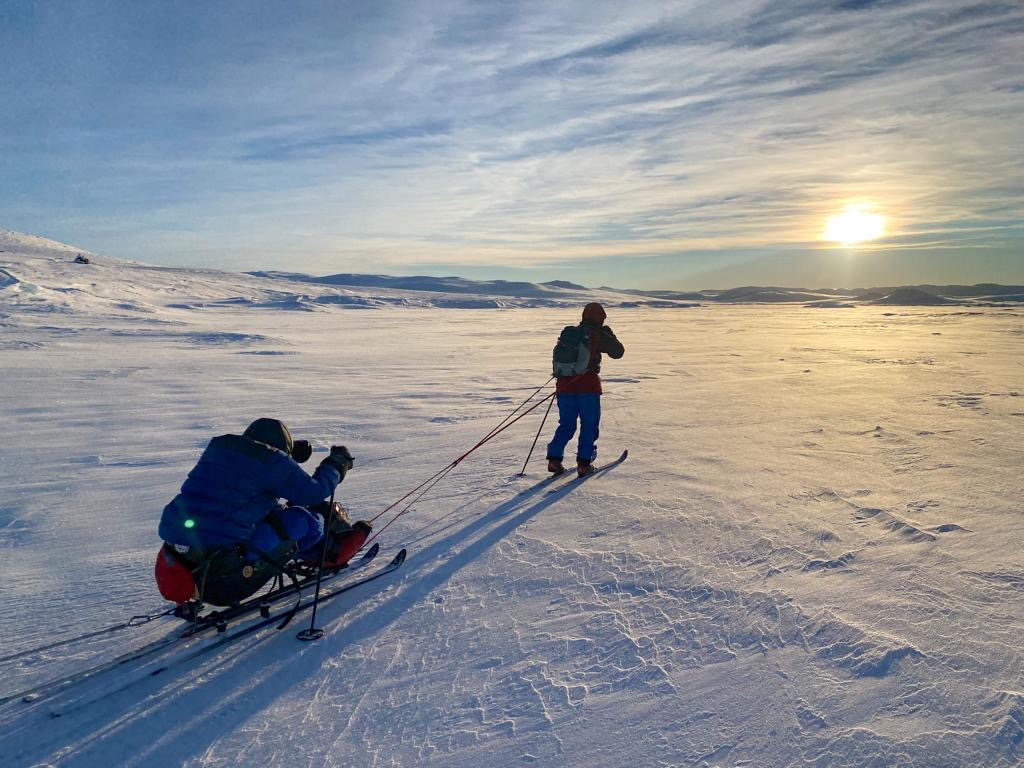 As with so many of these expeditions, Karen was not alone in Greenland. They were a team and for Karen, this is absolutely crucial. Being paralysed from the waist down, she relies on the help and a strong team. They usually attached each other and their supply sled to one another via ropes, and that also helps Karen to keep some momentum while on the ice.
We tried all combinations. First the guy, then the sled, then me. The guys, me, and the sled. We never tried me in the front however that would not make any sense, Karen laughs
Finding gold and the true purpose of the Pole of Possibility
Another part of Karen's incredible journey involved winning a gold medal during the paralympic games. However, it is different gold Karen is looking for now. For her, the medal is a nice and gentle reminder of the hard times while preparing for the games and a reminder of the lessons she has learned, but not so much about the achievement itself.
It's easy to say it doesn't mean anything when you have it. But it really doesn't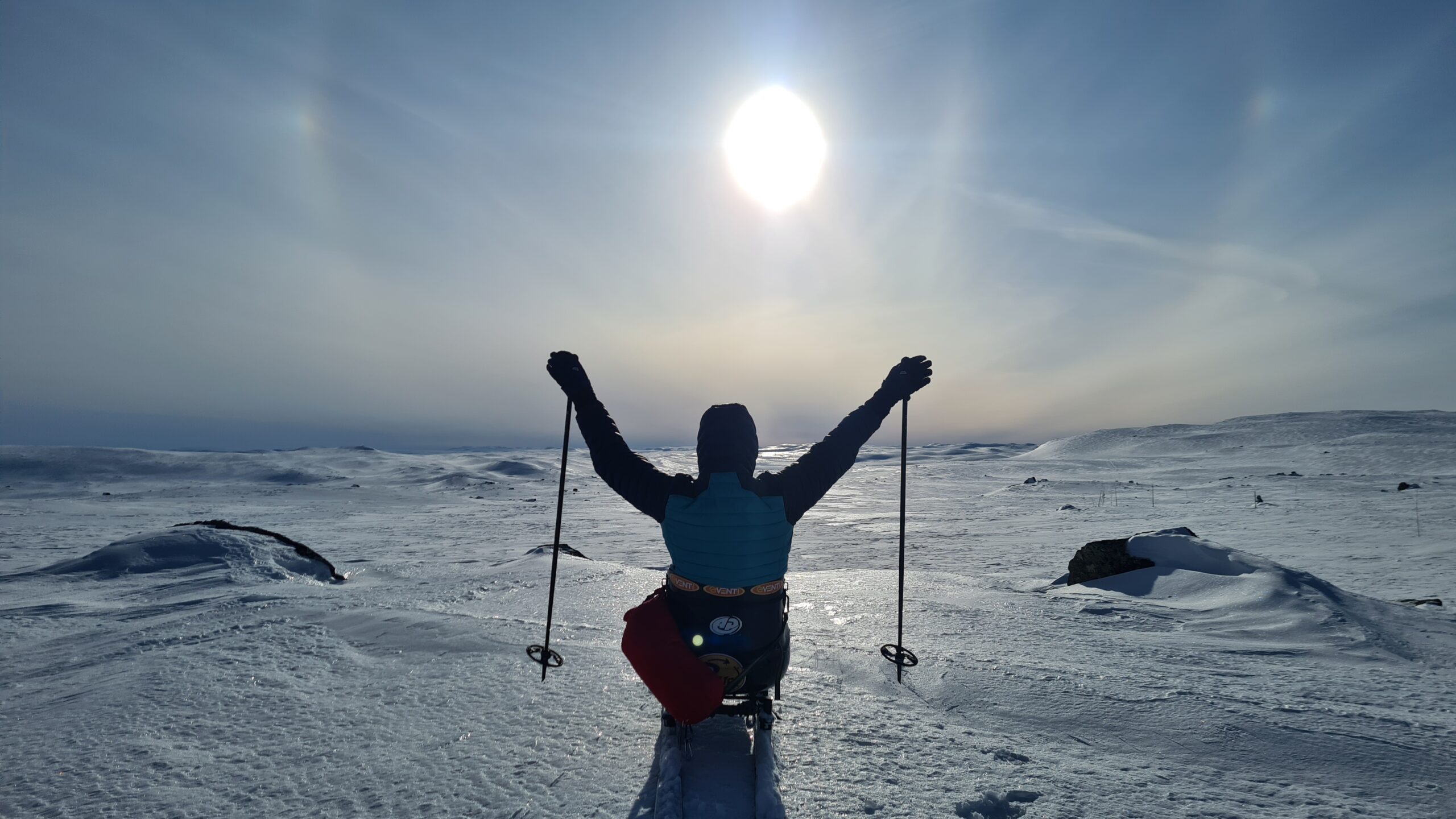 For her finding gold now means first and foremost finding inner gold. And that means happiness and joy, gratefulness and peace in life. It is therefore also not surprising that her new adventure the Pole of Possibility has something to do with finding that gold.
She wanted to go the 79-degree longitude and 79 degrees latitude. A point somewhere in Antarctica.
79 is the atomic number for Gold and for me it was an inspiring thought to reach that point.
However, she soon realised, that she would struggle to find sponsors for that mission and that's why now, she aims to become the first person ever to handcycle to the South Pole.
I never cared about being the first person to achieve this. I would have also been the first to stand on 79 longitude and 79 latitude, but people, media and sponsors only really care when you make it all the way to the South Pole
Her journey is about to start in December 2022. You can follow her on her website https://www.karendarke.com/the-pole-of-possibility/. We have all our fingers crossed and are very excited to hear from her when she returns 🙂
Karen Darke has been a guest on our Podcast "Art of Adventuring"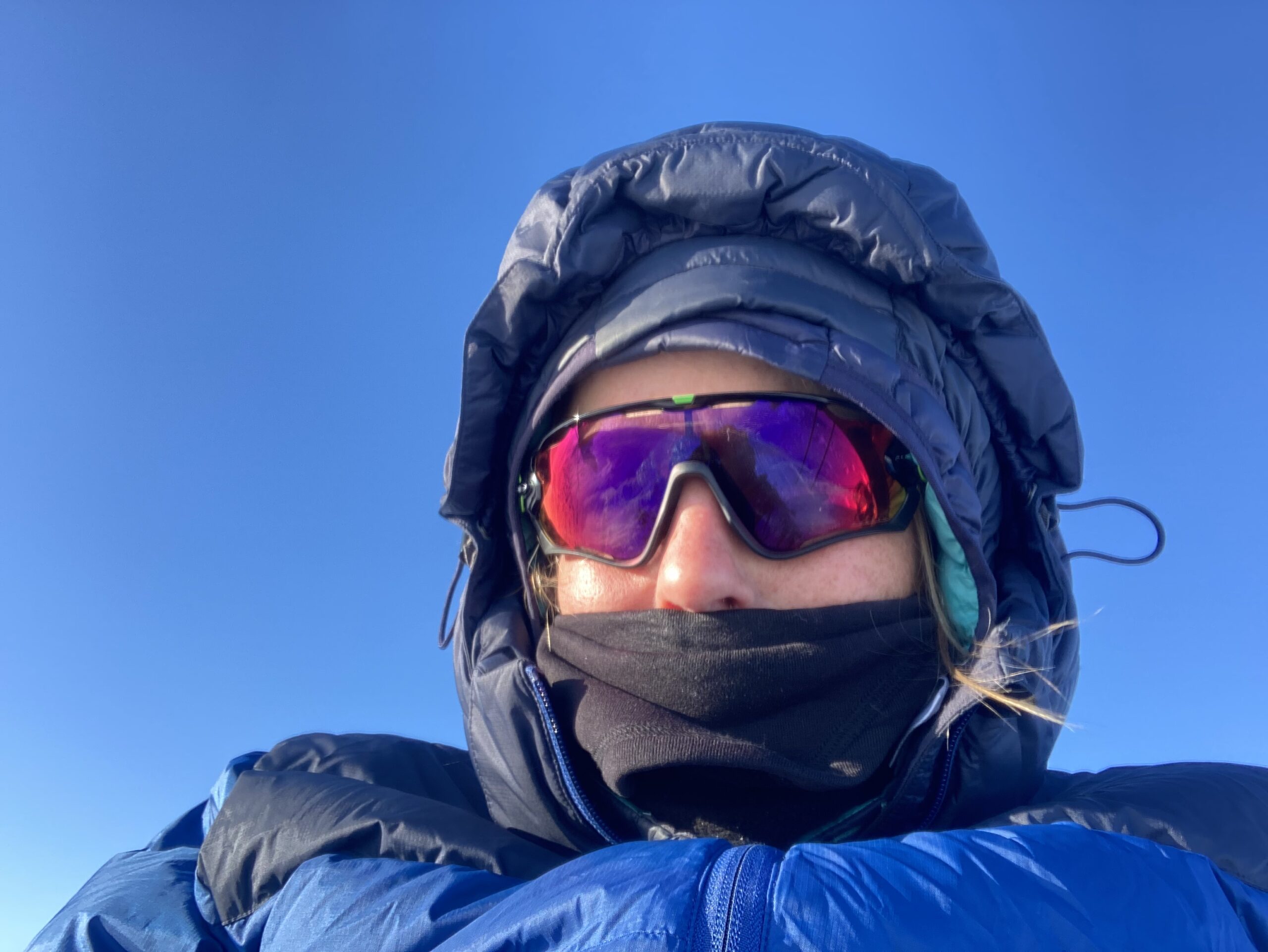 Karen is a British explorer, adventurer, and paralympic gold winner. After having crossed Greenland she now prepares for her new and so far biggest adventure. The Pole of Possibility, where she will handcycle to the South Pole.
by clicking "Sign up" you agree that the World Explorers Collective can use your email address to contact you and use your data in accordance with EU data protection law