2022
Northwest Territories, Canada
All alone in the Arctic one of the biggest challenges is finding fresh water
Karl Kruger is not unknown in the SUP scene, as in the 2017 Race to Alaska, Karl became the first, and only, person to paddle the 750-mile race course on a Stand-Up Paddleboard, completing the race in under two weeks.
Despite a difficult upbringing, where the outdoors was often associated with pain, anything that has something to do with water and nature is where Karl feels at home the most. And in recent years covering immense distances with his SUP became his focus.
In 2022 he set out to his newest challenge. All alone and only with his SUP he wants to become the first person to cross the notorious North West Passage in Canada stretching from the Atlantic to the Pacific Ocean.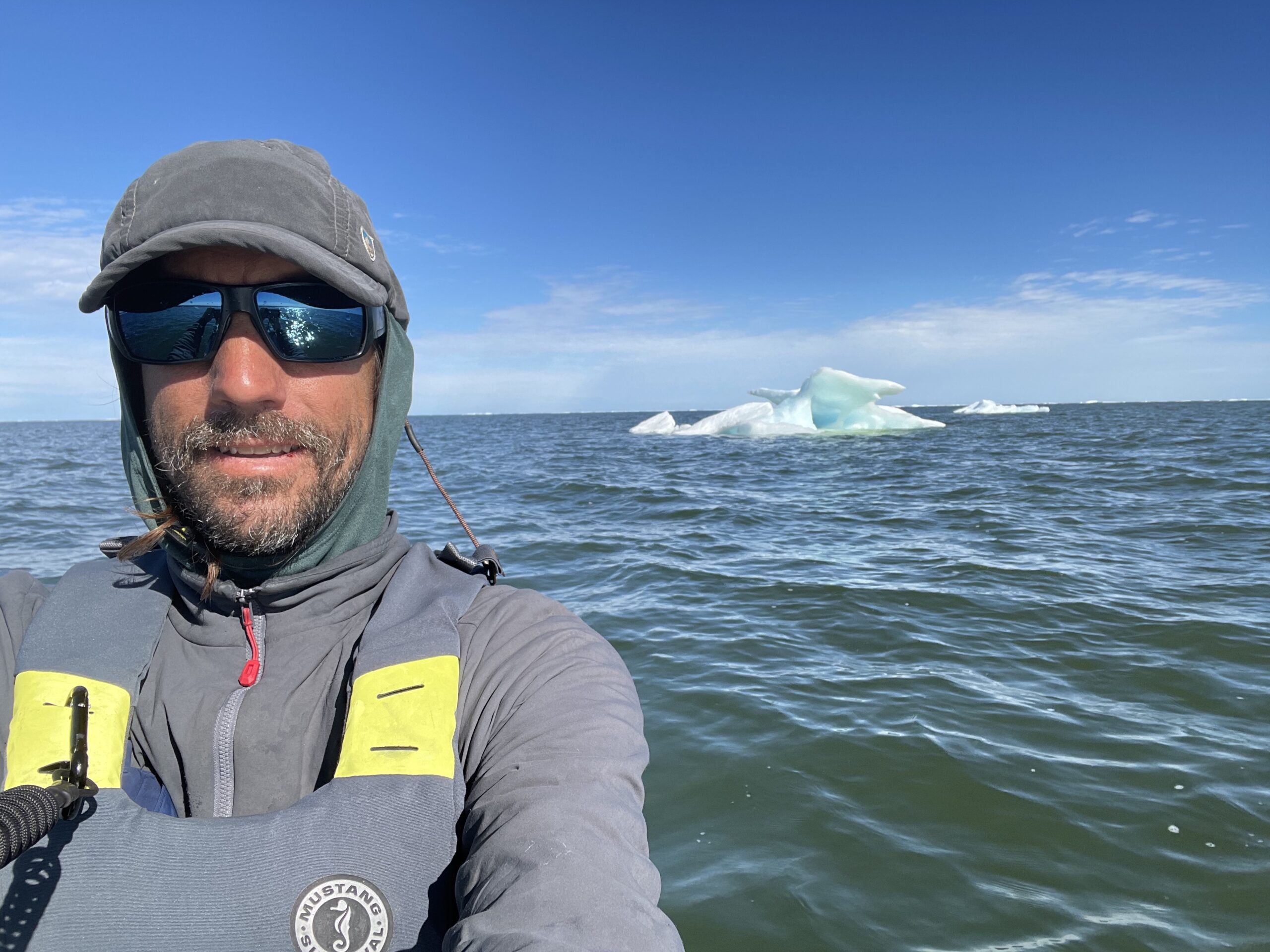 Difficult relationship with his father lead him to nature
Karl grew up in a family very close to the outdoors and nature. It's from his parents, and especially his father, from whom he learned many of the practical skills needed in the wild. But it all came at a price.
As a kid, you are pretty much a hostage to your parents. You just have to do what they do. And the relationship with my father was difficult and some would say abusive.
His father would push Karl from a young age on trips beyond his physical capabilities, something that took a huge toll on their relationship, but ultimately brought Karl closer to nature. And nature has stayed an integral part of his life ever since.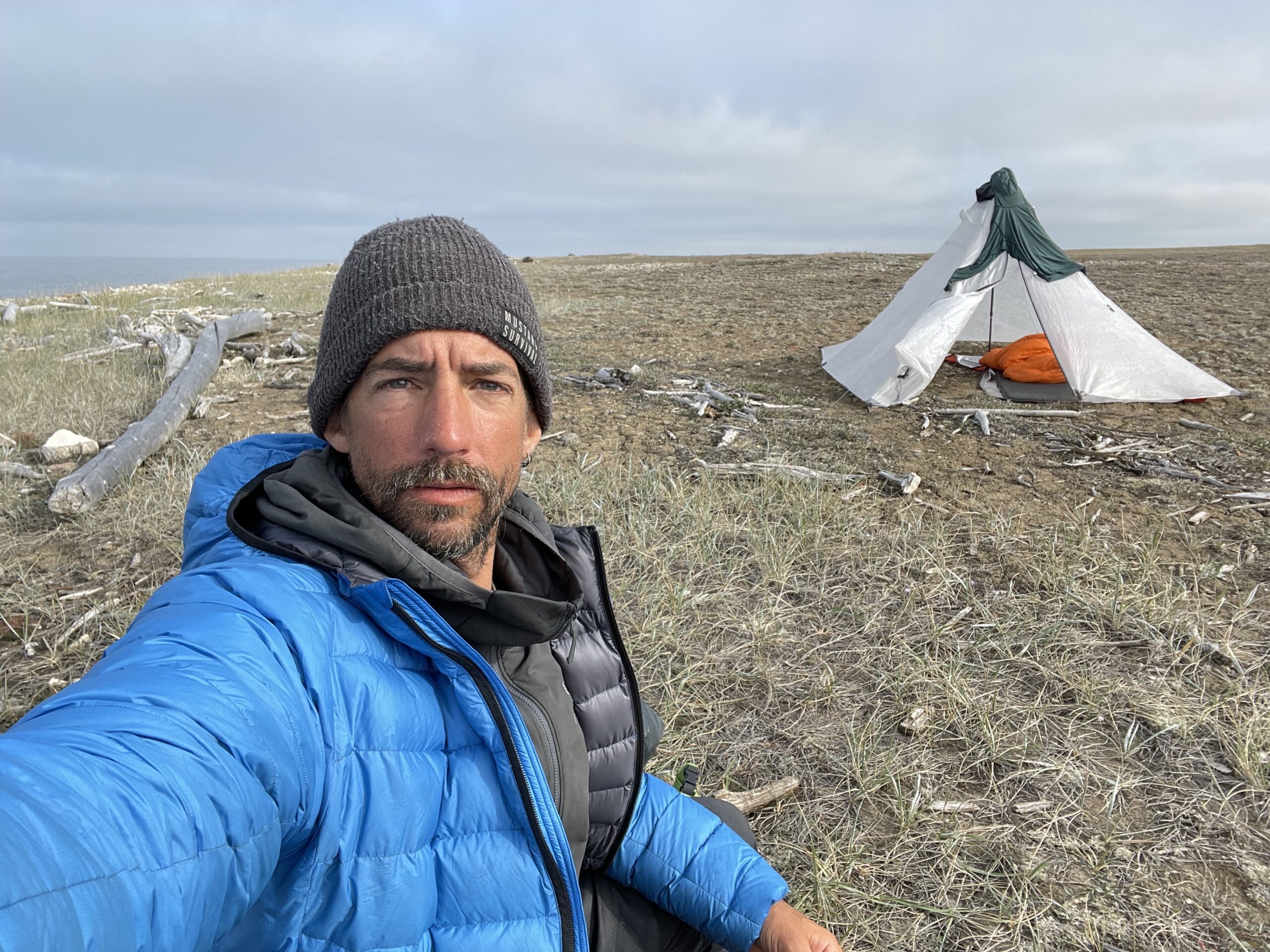 Crossing the North West Passage
His big goal is to eventually cross the entire passage from Tuktoyaktuk all the way to Pond Inlet.
In 2022 he covered the first leg stretching a might-blowing 420 miles to Paulatuk, which Karl covered in just a few weeks.
During his trip to the Arctic, he was all alone. Every night he camped on the empty and deserted groud, enjoying the peace and beauty of the Arctic.
For me being in nature is about the spiritual connection with what's around you and also your forefathers. Being alone out here is an integral part of reaching that state.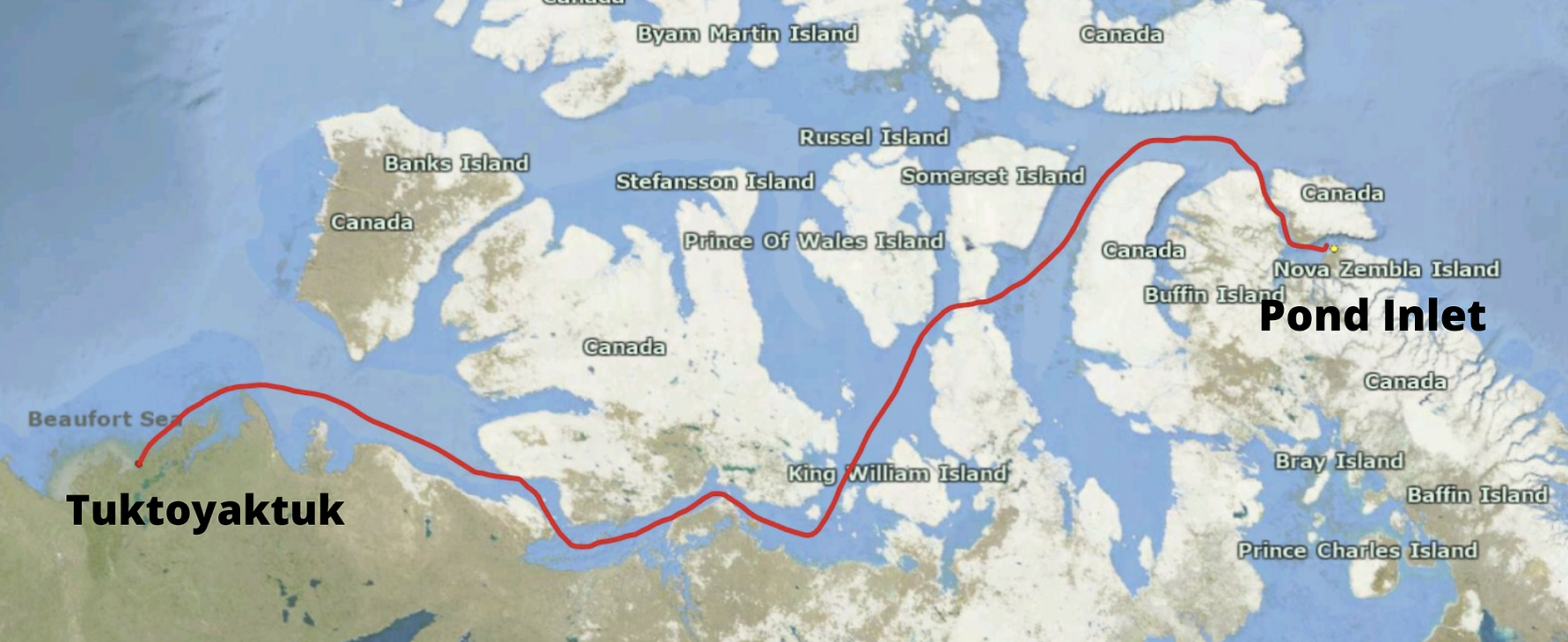 Water as the biggest challenge
Despite all assumptions, in the summertime, the Arctic in northern Canada is largely ice-free. This meant for Karl that he struggled massively to find drinking water
Finding fresh water was extremely difficult. I carried around 24 Liters with me, but I went almost dry several times during the trip. That was a real danger
When it comes to animals - which includes brown bears - Karl was less concerned. He didn't feel too threatened but the animal, but rather found an abundance of joy in seeing wildlife such as foxes or whales.
Another highlight for Karl was meeting the people in Tuktoyaktuk and Paulatuk - the starting and end villages of his journey. He spend days chatting with local hunters and enjoyed how he was able to chat with the villagers about animals and currents and realized how beautifully connected to nature all of the area.
When I arrived at Paulatuk, i think people appreciated the effort and I felt they found me worthy of chatting with them about their home
Karl is not done yet. Crossing the entire Northwest Passage is still his goal and will set out again in 2023 and 2024, going back to Paulatuk to start from there and explore a new part of the Arctic. We are very excited to hear more from Karl 💪
Karl Kruger has been a guest on our Podcast "Art of Adventuring"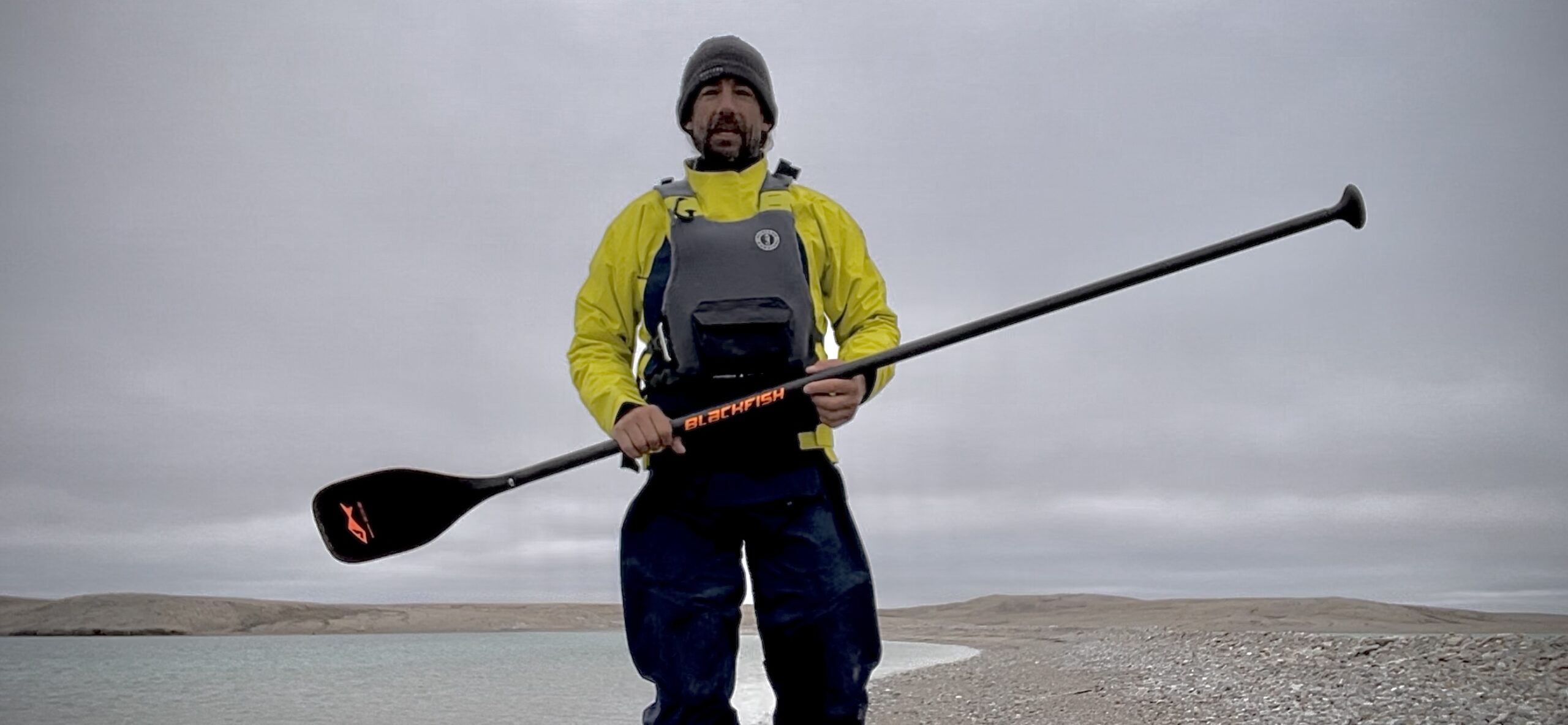 Karl is a passionate sailor, paddleboarder, and outdoor enthusiast. He lives in Washington State in the USA
He set out to explore the Arctic on his SUP and become the first person to cross the Northwest Passage on a paddleboard.
by clicking "Sign up" you agree that the World Explorers Collective can use your email address to contact you and use your data in accordance with EU data protection law