Climbing every 6000m peak
in the Americas
Cycling from Alaska to Patagonia and climb every 6k peak along the way
Since a child, I am on a long journey to seek out greater and greater challenges in the mountains. My journey really began when I met Jonathan Newman, an accountant from Pietermaritzburg, who shared my interest in the mountains, was patient and generous, and agreed to let me accompany him on a trip to the Drakensberg ('Dragon's Mountains') the major mountain range of Southern Africa (also known as the Ukhahlamba, or 'Barrier of Spears').
This lead to over 4500 kilometers of hiking together in the said mountain range, and over a thousand elsewhere. With him, I became the youngest person to complete a Drakensberg Grand Traverse (generally considered the most difficult hike in Southern Africa, which consists of hiking from one end of the mountain range to the other), the first person under the age of 18 to summit every 3300m+ peak in Southern Africa (of which there are 27), the first person under the age of 18 to complete three grand traverses (and one of only thirteen to have done so). Jointly, we hold the record for the most 'khulus' (3000m+ peaks) climbed on a grand traverse and the first group to complete a double grand traverse.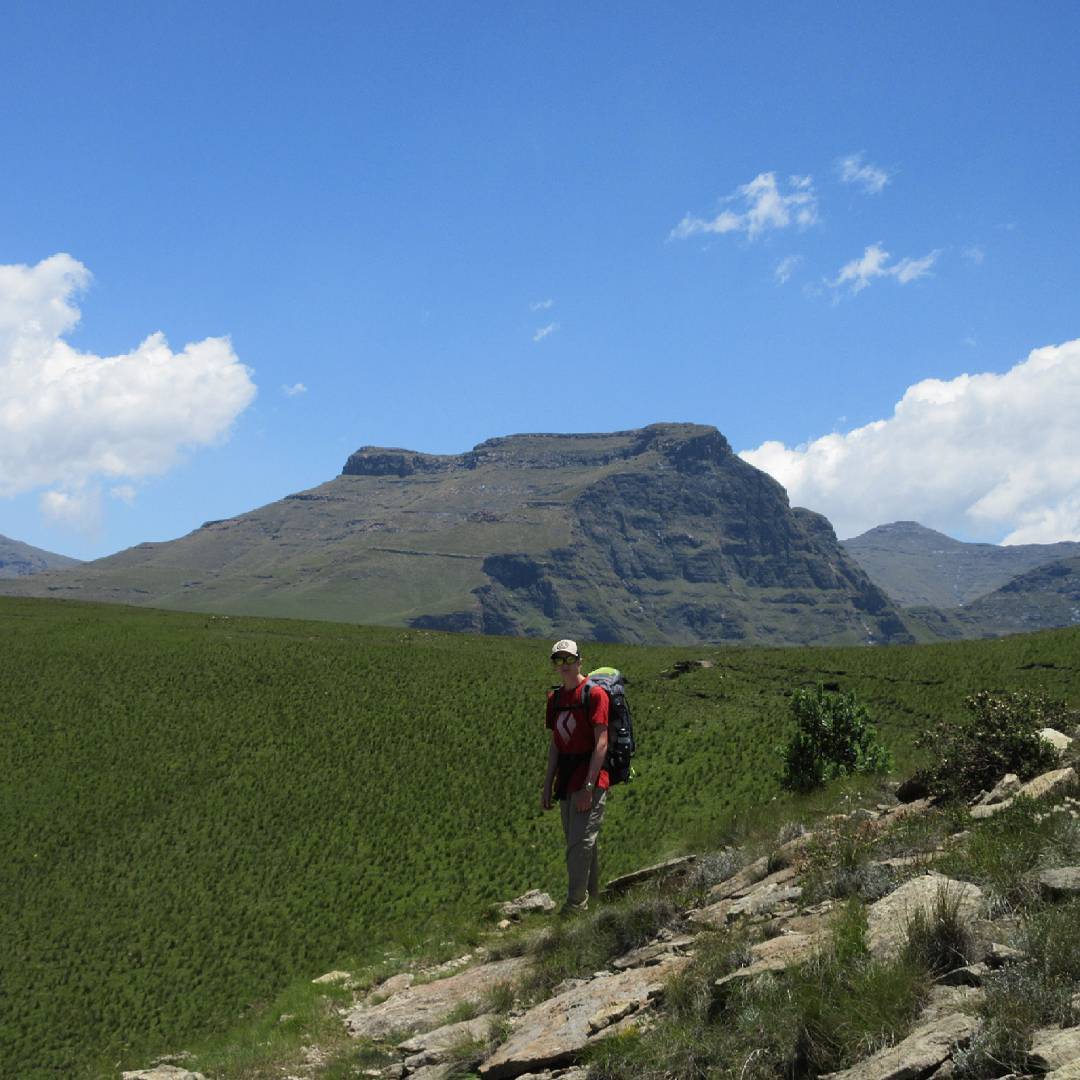 Many trips are too expensive, let's make it all at once
In researching various mountain ranges over the years, I have come to the conclusion that the single most beautiful one on the planet, in my opinion, is the Andes, in South America. In researching the average cost of an expedition to the Andes, I have come to the additional conclusion that taking multiple trips to climb each 6000m+ peak would be prohibitively costly, mainly due to the expense of a return flight. I therefore surmise that, by traversing the entire range and climbing as many of these peaks in one push as possible, that I could significantly reduce the overall cost.
I have also noticed that the Andes are essentially part of the same range as the Rocky Mountains in North America, and since I also intend to climb the major peaks of that range at some point, it might as well be on the same trip. I have also decided to complete this journey under my own physical effort (i.e. no vehicles once the trip has begun, with the exception of flight there from South Africa, and the flight to Denali, where the adventure begins in earnest). Realising that walking the entire way would take nearly a decade, I shall greatly reduce the duration by cycling instead, only walking where necessary, which includes the peaks themselves.
It will take between 24 and 36 months
The ultimate goal, then, is to make my way from the Kahiltna glacier near Denali to El Chalten in Patagonia by bicycle and on foot, summiting every 6000m+ peak along the way, and a smattering of lower ones which it would be unfortunate to omit, seeing as I will be passing by them. This is a total of nearly 20'000 kilometers of cycling and likely several thousand more on foot, and will take approximately 24-36 months to complete, accounting for various logistic concerns as well as weather windows for each region.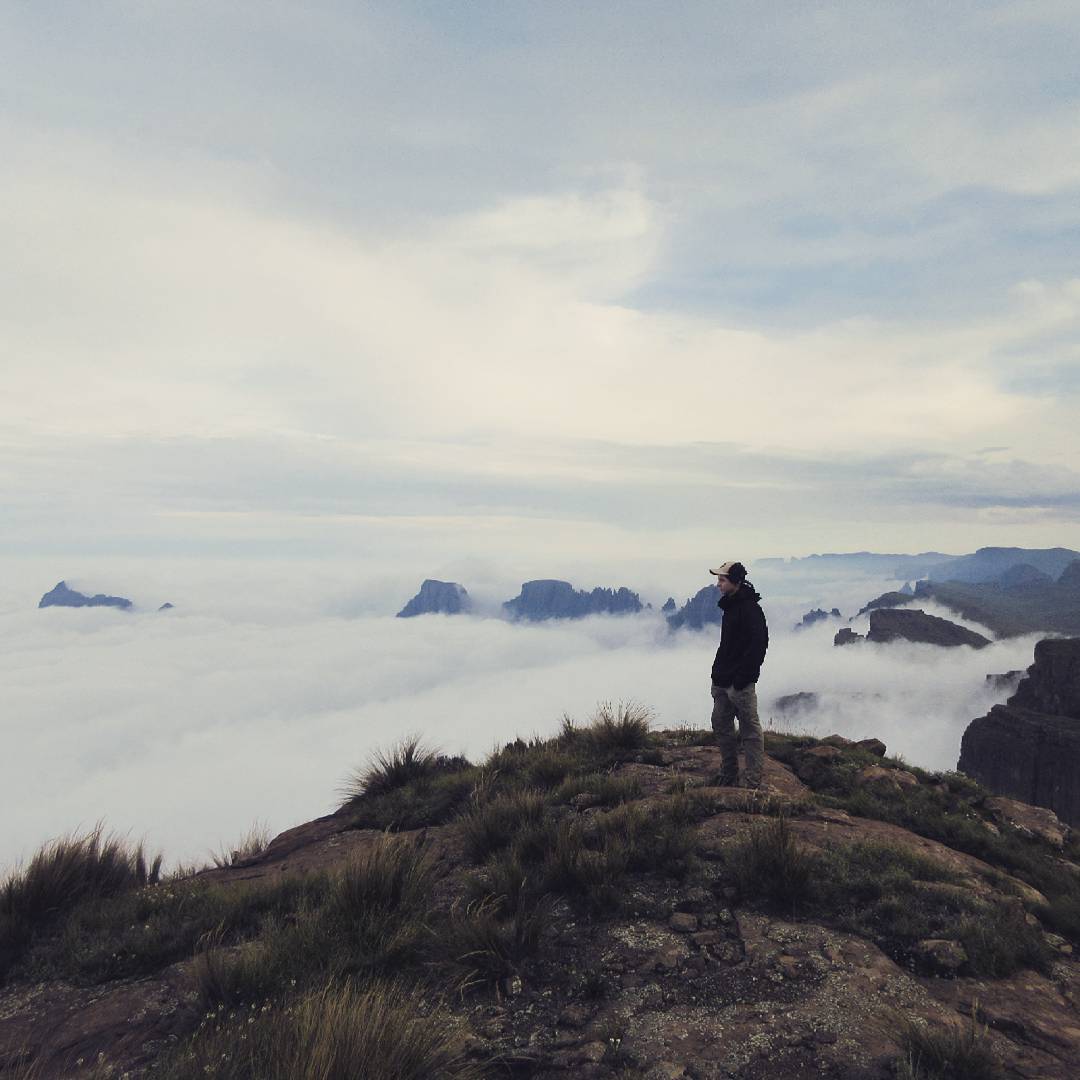 The most dangerous aspects of this trip by rank order are as follows:
1. Risk of death by human activity (war, unrest, crime, political instability, vehicle accident)
2. Risk of death by disease & medical complications (altitude sickness, pulmonary oedema, malaria, typhoid, dengue, yellow fever, broken bones, infection, etc)
3. Risk of death by avalanche
4. Risk of death by falling
5. Risk of death by weather
6. Risk of death by animal attack (dogs, bears, snakes, cougars, panthers, insects, etc)
7. Risk of limb loss by frostbite
8. Risk of death by dehydration
9. Risk of death by drowning
The most difficult aspects of this trip by rank order are as follows:
1. Logistics (i.e. route preparation, proper timing, supply caches, border crossings & visas, which towns to hit, etc)
2. Cost (I will need to raise a rather gargantuan sum for the trip, as well as a necessary buffer fund in case of any one of the above dangers materialising)
3. Sheer physical effort & technical difficulty
4. Loneliness (although solitude is admittedly not such an issue for me)
I intend to keep a journal throughout the trip and the two years of training beforehand, as well as a video diary, in order to compile both a novel and a documentary series on it's completion.
List of summits in the Americas
Note that this is a rather expansive list, to account for the fact that many summits will be missed due to various possible factors, in which case preference will be given to the highest & most prominent. Extra summits may be climbed as a result of proximity to those in the list, as well as adequate enough height to consider.
North America:
Alaska Range:
Mt. Denali – 6194m
Mt. Foraker – 5304m
Mt. Hunter – 4442m
Mt. Hayes – 4215m
Mt. Silverthorne – 4029m
Wrangell Mountains:
Mt. Blackburn – 4996m
Kennedy Peak – 4964m
Mt. Sandford – 4949m
Mt. Wrangell – 4317m
Atna Peaks West – 4225m
Regal Mountain – 4091m
Mt. Jarvis – 4091m
St. Elias Mountains:
Mt. Logan – 5959m
Mt. St. Elias – 5489m
Mt. Lucania – 5260m
King Peak – 5173m
Mt. Steele – 5073m
Mt. Bona – 5044m
Mt. Wood – 4842m
Mt. Vancouver – 4812m
Mt. Churchill – 4766m
Mt. Slaggard – 4742m
Mt. Fairweather – 4669m
Mt. Hubbard – 4577m
Canadian Rockies:
Mt. Robson – 3954m
Mt. Columbia – 3747m
North Twin – 3719m
Mt. Clemenceau – 3658m
Mt. Alberta – 3619m
Mt. Assiniboine – 3618m
Mt. Forbes – 3612m
Mt. Temple – 3543m
Cascades:
Mt. Rainier – 4392m
Mt. Shasta – 4317m
Mt. Adams – 3751m
Mt. Hood – 3421m
Mt. Baker – 3262m
Mt. Jefferson – 3222m
Glacier Peak – 3213m
Colorado Rockies:
Mt. Elbert – 4401m
Mt. Massive – 4398m
Mt. Harvard – 4395m
Blanca Peak – 4374m
La Plata Peak – 4372m
Uncompahgre Peak – 4365m
Crestone Peak – 4359m
Mt. Lincoln – 4356m
Mt. Wilson – 4344m
Pikes Peak – 4302m
Culebra Peak – 4283m
Wyoming Rockies:
Gannett Peak – 4209m
Grand Teton – 4198m
Fremont Peak – 4188m
Cloud Peak – 4013m
Francs Peak – 4012m
Sierra Nevada:
Mt. Whitney – 4418m
Mt. Williamson – 4384m
White Mountain Peak – 4344m
North Palisade – 4341m
Mt. Sill – 4316m
Mt. Russell – 4293
Split Mountain – 4286m
Mt. Langley – 4277m
Mt. Tyndall – 4275m
Mt. Muir – 4273m
Middle Palisade – 4273m
South America:
Heights in metres
Aconcagua – 6959
Ojos del Salado – 6893
Pissis – 6793
Bonete – 6759
Llullaillaco – 6752
Tres Cruces Sur – 6748
Huascaran Sur – 6746
Mercedario – 6710
Cazadero – 6670
Huascaran Norte – 6655
Tres Cruces Central – 6629
Incahuasi – 6621
Yerupaja – 6617
Tupungato – 6570
Sajama – 6550
El Muerto – 6510
Nacimiento – 6460
Antofalla – 6440
Illimani – 6438
Veladero – 6436
Ancohuma – 6427
Coropuna – 6425
El Condor – 6414
Huandoy – 6395
Ramada – 6384
Cachi (Libertador) – 6380
Ausangate – 6372
Huantsan – 6369
Illampu – 6368
Chopicalqui – 6345
Siula Grande – 6344
Parinacota – 6342
Ampato – 6288
Pomerape – 6282
Reclus – 6275
Salcantay – 6271
Chimborazo – 6270
Majadita – 6266
Santa Cruz – 6241
Tres Quebradas – 6239
Pular – 6233
Chinchey – 6222
Olivares – 6216
Solo – 6205
Palcaraju – 6200
Copa – 6188
Quemado (Palermo) – 6184
La Mesa – 6180
Aucanquilcha – 6176
El Toro – 6168
Ranrapalca – 6162
Tortolas – 6160
Hualcan – 6160
Pucaranra – 6156
Alto (San Juan) – 6148
El Ermitaño – 6146
San Pedro – 6145
Queva (Quehuar) – 6140
Sierra Nevada – 6140
Colanguil – 6122
Medusa – 6120
Vallecitos – 6120
Barrancas Blancas – 6119
Callangate (Collpa Ananta) – 6110
San Pablo – 6110
Chacraraju – 6108
Marmolejo – 6108
Jatunriti (Chumpe) – 6106
Chearoco – 6104
Famatina (Belgrano) – 6097
Aracar – 6095
Jirishanca – 6094
Solimana – 6093
Jatunhuma (Pico Tres) – 6093
Huayna Potosi – 6088
Colorados – 6080
Chachani – 6075
Chachacomani – 6074
El Plomo – 6070
Negro (Pabellon) – 6070
Baboso – 6070
Vicuñas – 6067
Guallatiri – 6063
El Fraile – 6061
Copiapo – 6052
Acotango – 6052
Socompa – 6051
Yayamari (Montura) – 6049
Pili (Acamarachi) – 6046
Chaupi Orco – 6044
San Francisco – 6038
Quitaraju – 6036
Palpana – 6035
Peña Blanca – 6030
Salin – 6029
Volcan del Viento – 6028
Hualca Hualca – 6025
Laguna Blanca – 6012
Pucajirca – 6010
Uturunco – 6008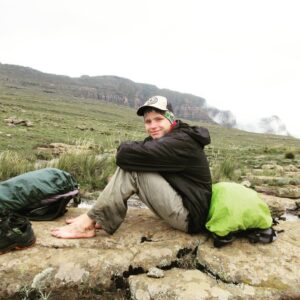 I am Mike Van Wyngaard, a young mountaineer from South Africa, who has an unmitigated passion for adventure in general; the more challenging the better. I began hiking at a very young age, climbing my first (albeit small) mountain at the age of three. The next few years were spent as with any other child, except that they were interspersed with explorations into rarely frequented areas with my father, climbing down the sides of waterfalls, being one grass tuft away from falling a certainly fatal distance. I was absolutely terrified; and I loved it.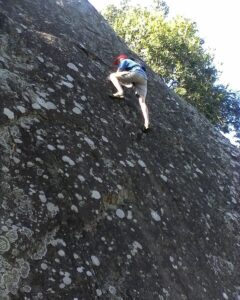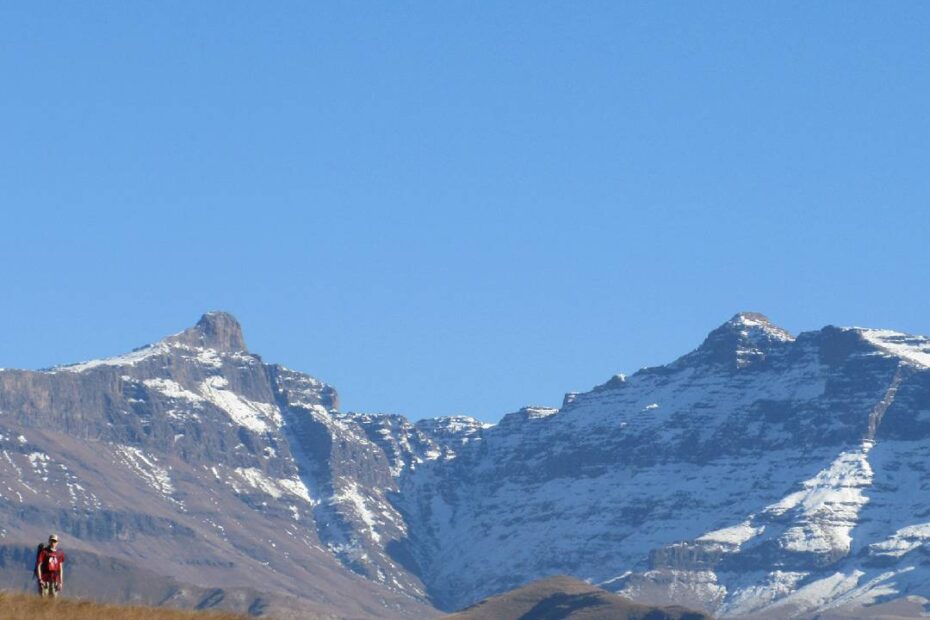 All World Explorers Collective expeditions
Sign up to stay up to date
by clicking "Sign up" you agree that the World Explorers Collective can use your email address to contact you and use your data in accordance with EU data protection law