2019 & 2020
Around the World
Being close to dying and barely surviving makes all day-to-day problems diasappear
Jim Baird is a Canadian adventurer and filmmaker known for his extraordinary survival skills in the wilderness. He was born and raised in Canada, where he developed a passion for outdoor activities such as canoeing, fishing, and camping from a young age.
Jim's thirst for adventure led him to explore some of the most remote and challenging regions in the world, but his deep love for the Canadian Arctic. He has spent countless days in the wilderness, honing his survival skills and pushing his limits.
In 2016, together with his brother Ted, Jim was selected as a contestant for the History Channel series, Alone, a show where participants are dropped off in the wilderness with minimal supplies and left to survive for as long as they can. Jim's survival skills were put to the test as he spent over 70 days alone in the wilderness of northern Vancouver Island. He and Ted were eventually declared the winner of the show's fourth season, surviving longer than any other contestant in the show's history - winning $500.000.
Watch the moment when Ted & Jim find out they have won after surviving over 70 days
Watch moment when Ted & Jim know they have won after over 70 days
In addition to his success on Alone, Jim Baird is also an accomplished filmmaker, producing documentaries about his adventures in the wilderness. His films have been screened at various film festivals, He's films aim to inspire people to connect with nature and explore the world around them.
Many of his documentaries can be watched on his YouTube Channel @JimBairdAdventurer
Jim Baird's love for the outdoors and his incredible survival skills have also led him to become a sought-after speaker. He has given talks at various events, sharing his experiences and insights on wilderness survival, risk-taking, and mental toughness. Baird's speeches inspire audiences to embrace challenges, pursue their passions, and live life to the fullest.
Close to death in the Arctic
Many of Jim's adventures lead him to the Canadian Arctic. Most of his trips are unsupported - so without any external supply or help. This is not because he wants to make the trip more exciting, but a necessity when trying to reach extremely remote places. However, when things go wrong, they can go really wrong.
That one evening in this extreme blizzard I was not able to get my tent up. I knew that I dont have much time left and if I dont get shelter I will die outhere
"And then I saw his penis had frostbite on it"
His thick-furred dog is a common companion for Jim. And even though he is well sutied for the arctic, Jim  has feared for him. Strong winds, and temperatures well well below freezing pose a huge risk for his dog most privte parts.
At this one moment I looked over and saw that his penis had frostbite on it. So here I was, in a blizzard, with my dog's penis freezing off and about to die.
Frostbite on dog's penises is a serious issue in the Arctic. On a trip to a professional musher - so an expert in dog sledding - he was warned.
This is a common issue fot he people living up in the north. And then this guy pointed to two dog's without a penis.
Luckily, Jim was able to get shelter last minute and heat up himself and his dog, to save the penis.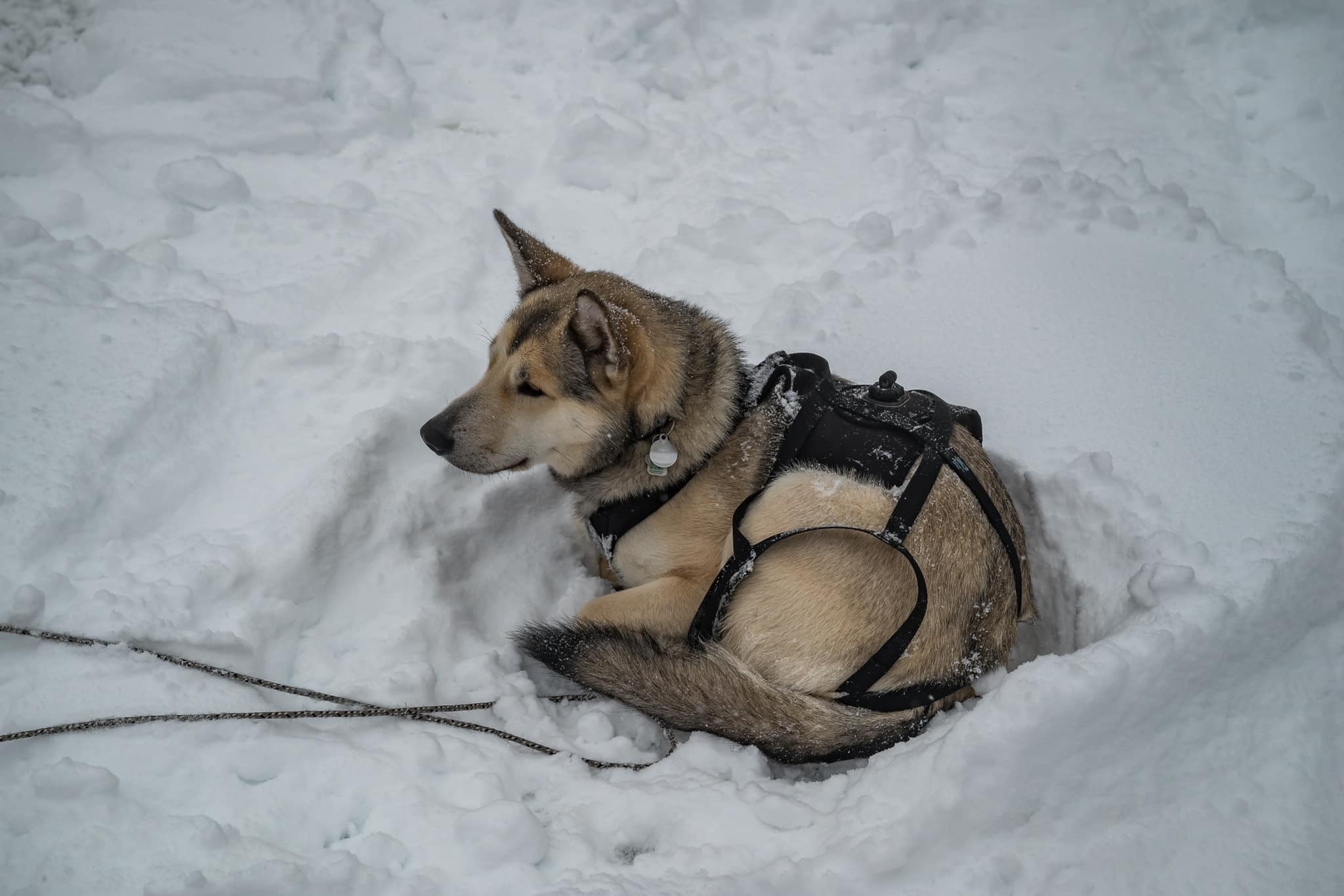 All your problems disappear
Even though Jim puts himself in extreme survival situations, and has often come close to dying, he knows that making it through will make him more resilient in everyday life
It is is this pure hand to mouth survival, the struggeling and being able to rough it, that make all your problems in everyday life disappear.
Comparing TV show survival to real survival: In real life no help will arrive on time, and all to do is to tell them where to find my dead body
Surviving on a TV show is something different that actually having to survive in the wild. However, Jim makes very clear that even though they have an emergency phone on the show Alone, which they can use to be evacuated, the pure starvation and fight to stay warm is real.
Some of my expeditions in the Arctic were the most extreme and dangerous ones I have done, surviving on Alone was the hardest.
On the biggest difference between the show and real life, Jim reflects:
In real life, in the Canadian Arctic, I have a satalite emergency beacon with me to send my location. However, this is only for people to find my dead body. No helo will ever arrive in time.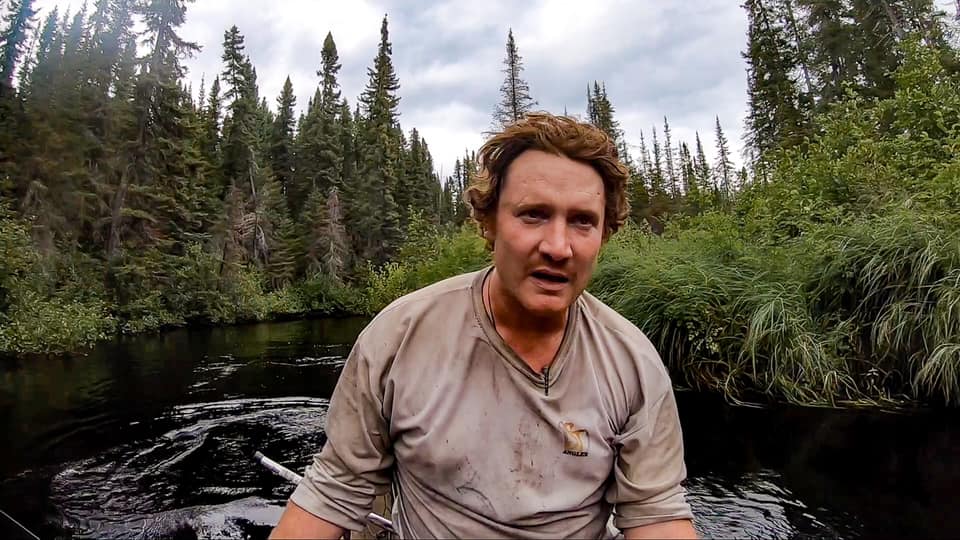 Jim Baird's achievements as an adventurer, filmmaker, and speaker have made him a respected figure in the outdoor community. He continues to explore the world, seeking new challenges and adventures while inspiring others to do the same and promoting preserving the pristine Candian wilderness.
Together with his wife Tori, Jim officially announced their show "Home in the Wild"
It will be airing on Nat Geo TV starting May 2nd.
Jim have been guests on our Podcast "Art of Adventuring"
We talked not only his incredible experience on the TV show Alone, but also about all his extreme survival expeditions in the Arctic and how this has made him even more resilient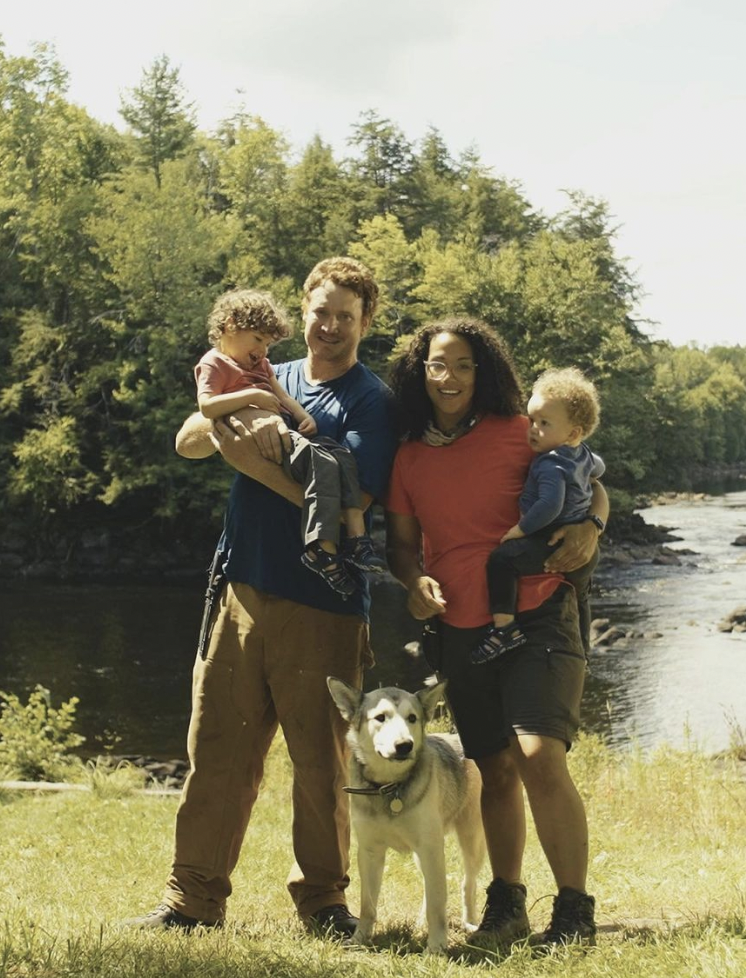 Jim is a Candian survival expert and adventurer. He won season 4 of History Channel's famous show ALONE - surviving over 70 days in the wild.
He is a professional filmmaker and lives with his family in Canada, with whom he loves to go on day-to-day adventures.
by clicking "Sign up" you agree that the World Explorers Collective can use your email address to contact you and use your data in accordance with EU data protection law