At a 7000m, almost virgin mountain, things can quickly take a wrong turn
In 2022 Varuna Raina (India), a mountaineer, doctor, and winner of the 1st
World Explorers Grant,
was among only four selected civilians to join the Indian Army on a unique expedition to one of the most remote (and usually restricted) peaks in India: Climbing 7462m
Jongsong peak.
Something only a handful of people have and ever will be able to attempt as it is one of the most remote peaks in India.

For us, Varuna shares some of her incredible experiences: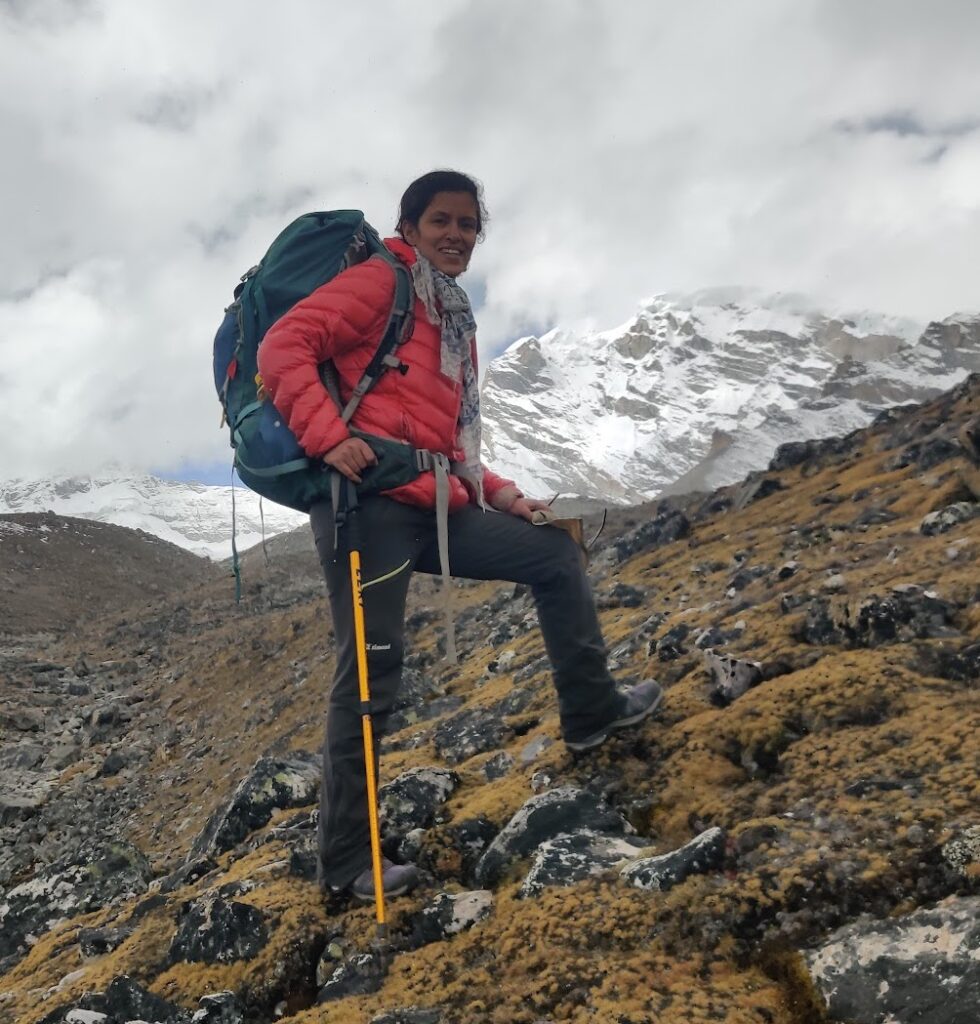 Jongsong has only been summited once - in 2012
I was selected by the Indian Army for a joint Army/Civilian mountaineering expedition to Jongsong peak (7462 m). Jongsong Peak is a mountain in the Janak section of the Indian Himalayas located in the state of Sikkim, India. At 7462 metres (24,482 ft) it is the 57th highest peak in the world. Jongsong's summit is on the tripoint of India, Nepal and China. Jongsong peak had only been submitted once by an Indian team in 2012 and never attempted again since then.
I was one of the four civilians chosen by the Indian Army for commemorating the 75th year of India's Independence. This expedition along the trails of the Himalayas was done under unique civil-military cooperation. Most of these routes had never been explored by civilians due to the inaccessibility of these areas. It was the first joint mountaineering expedition with civilians led by the Indian Army and was a prestigious and rare opportunity for me. 
As a civilian, I was able to explore some of the most remote and unexplored places and faced challenges that are the stuff of dreams for adventure enthusiasts.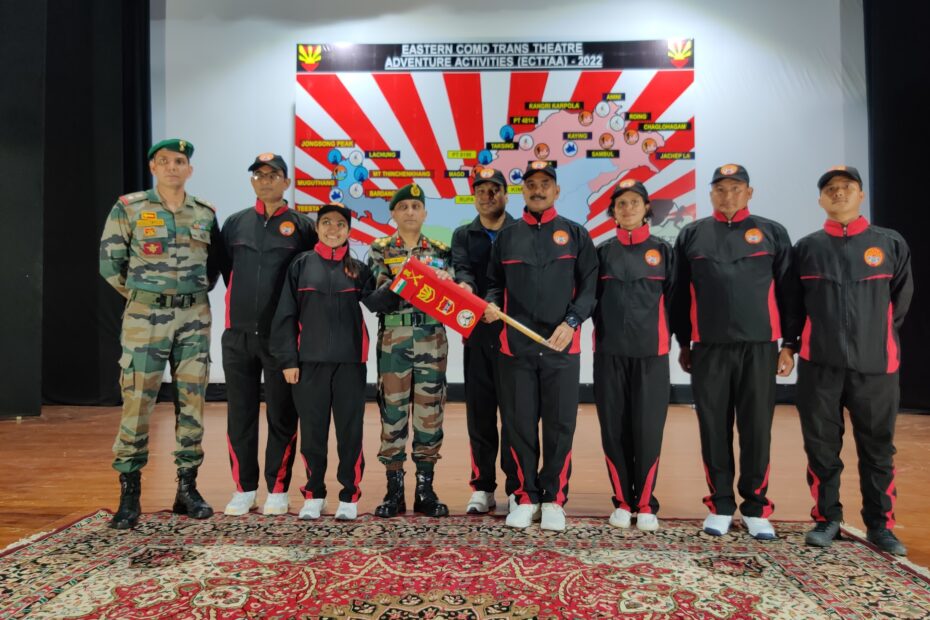 No one has been there in 10 years making it extremely harsh
The expedition started with our training at the Himalayan Mountaineering Institute (HMI), Darjeeling and after this, we trekked to Lachen, Thango, Muguthang, and Dzanak till we reached Jongsong basecamp. We saw firsthand how the Indian army takes care of national borders in such harsh and unforgiving conditions. From the base camp, we did multiple load-ferries to the advanced base camp and camp 1. Our team was divided into 2 teams.
All civilians were part of team #2 with the rest of the Indian army team members. Since Jongsong peak had not been climbed in the past ten years, and it is an extremely technical and challenging peak, a strong team of sherpas, instructions from HMI, and some strong army climbers constituted team #1 and were supposed to open the route for the other climbers to climb.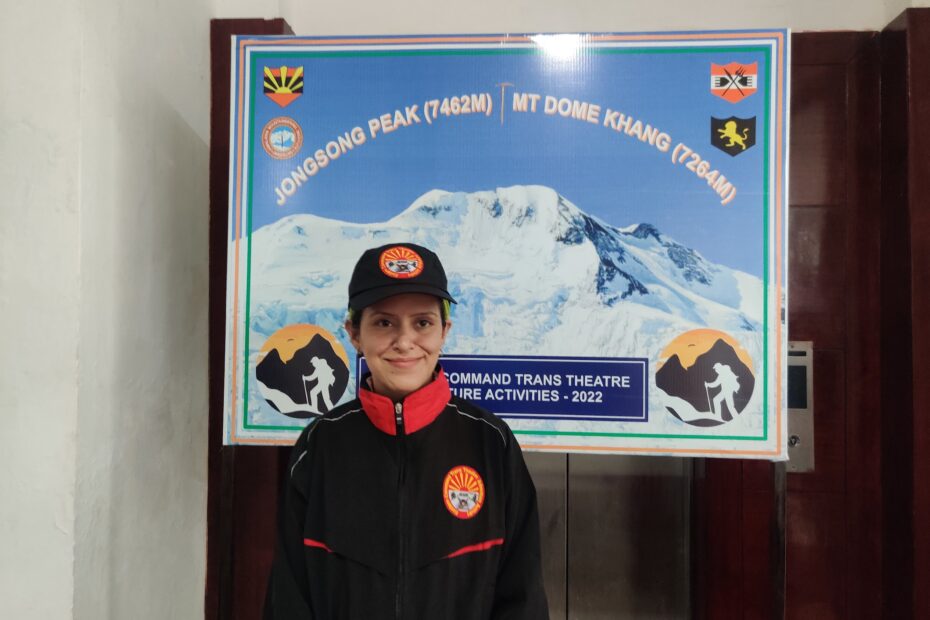 Extreme conditions lead to sever resuce endevour
From the base camp, we moved to the advanced base camp where stunning views of Jongsong peak greeted us. We went for an acclimatization walk toward camp 1. Three members of team 1 summited Jongsong peak in extremely harsh and challenging conditions with avalanche risk. Three people suffered from Acute Mountain Sickness (AMS). One senior Indian army soldier had severe HAPE and HACE. It took more than ten people to bring him down to safety. 
I and another indian army soldier provided medical help as a Doctor in his rescue. After this, the team leader decided to cancel the expedition keeping in view the safety of all climbers. Due to this, team 2 did not get a chance to summit, which was deeply saddening and heartbreaking.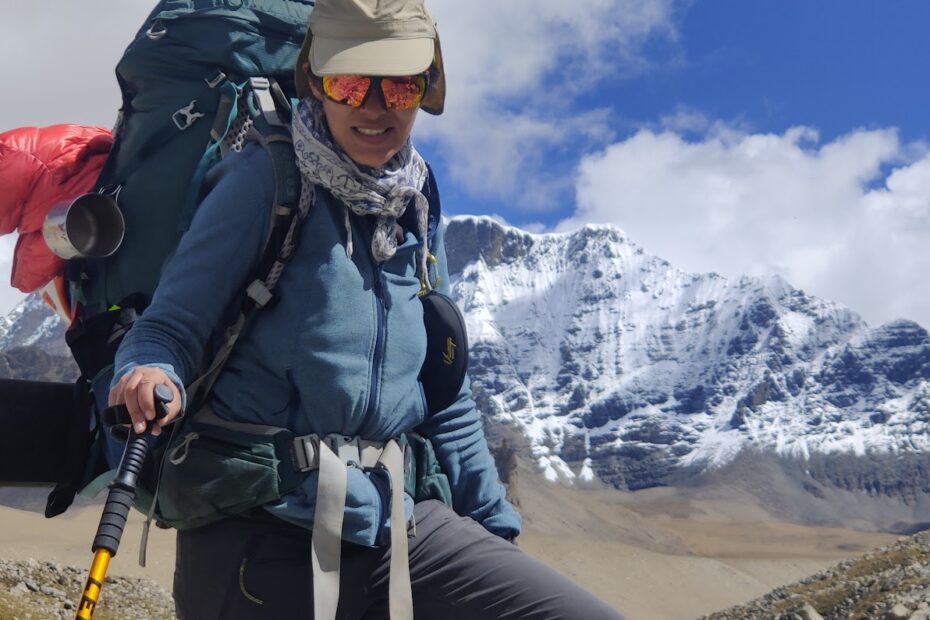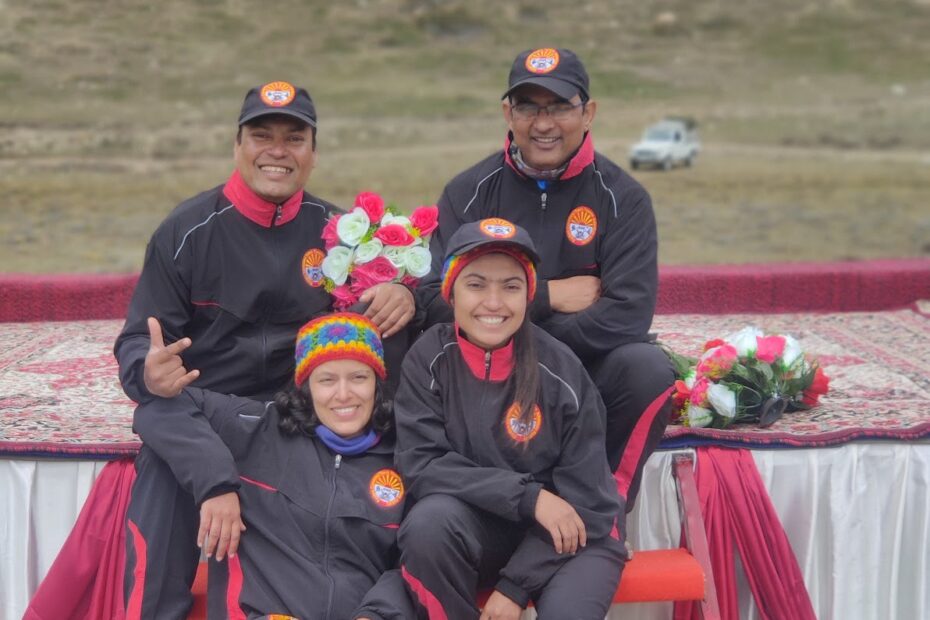 Given the fact that everyone had trained hard and was in top shape in anticipation of the final climb. But sometimes you have to surrender to the fate and will of the mountains. Luckily, there were no casualties, which was a relief.
Mountains will always be there so we will always keep climbing. It's not always in your hands because the final decision lies with the team leader. What is in our hands is that we persevere and keep climbing. 
Next expedition is waiting
In 2023, Varuna will be climbing Mount Ama Dablam in Nepal (6812 m). Said to be tougher than climbing Mt. Everest, she will be the 3rd Indian woman and the 1st Indian Doctor to climb Ama Dablam. With her training and passion in mountaineering, medicine, ice craft, yoga, and mindfulness, Varuna is eager and raring to scale the mountain and unfurl the Indian Flag on top!
The World Explorers Collective is supporting Varuna's Mt Ama Dablam expedition via the World Explorers Grant.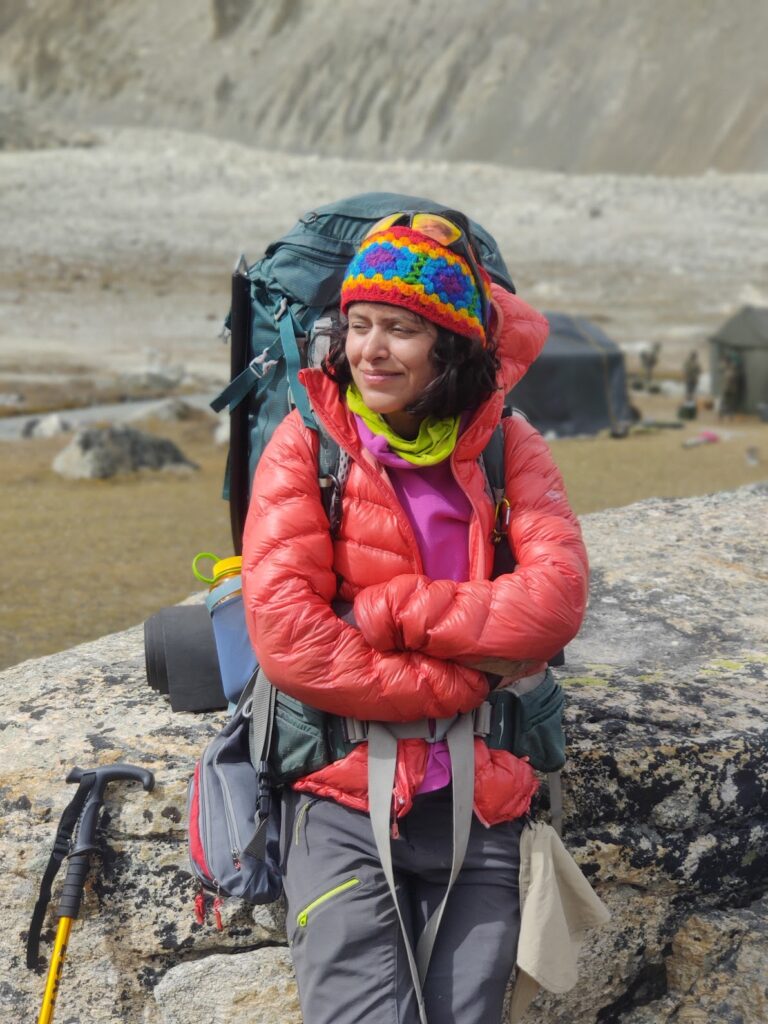 Her mission is to inspire people through her climbs so they can transcend the limitations set by society. As a head injury survivor and as a result of a head injury through a hit & run in college, she has permanent 85% hearing loss. Despite this setback, she fought and persevered hard to chase her dreams. From a traumatic accident survivor to becoming a Doctor and a Mountaineer, her climbs are dedicated to raising awareness on head injury/hearing loss, fighting for women's empowerment, and bringing mental health awareness through motivational talks and social media. 
Now she is hoping to raise the needed funds to make this mission become reality!
We strongly encourage everyone to have a look at Varuna's funding page to find ways to support her and her mission!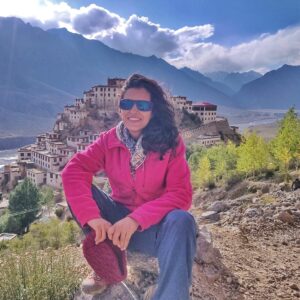 Varuna Raina is from India, an Anaesthesiologist by profession and an aspiring mountaineer by passion. Born in Kashmir, surrounded by picturesque mountains and valleys. Her dad was an avid hiker and she inherited her love for mountains from him. She did her first trek as a five-year-old to Amarnath cave in Kashmir on foot at an altitude of around 13,000 feet. This first trek laid the foundation for her deep love for mountains. As her dad would often say, "what mountains would teach you, no book ever will." Now she sets out to the mountains to raise awareness for diabetes.
All World Explorers Collective expeditions
by clicking "Sign up" you agree that the World Explorers Collective can use your email address to contact you and use your data in accordance with EU data protection law